I'm usually not a fan of pork chops.
I know, I know — yet another food dislike of mine that could justify the permanent revoking of my Southern Lady membership card (along with grits and sweet tea, yikes).
It just seems that every time I've had pork chops they've been dry or overcooked — never tender or with enough flavor to leave a favorable impression on me.
But at some point, you can only eat so much chicken and beef. I made pulled pork last week, but wanted to try something different with The Other White Meat this time around.
I saw a recipe in Southern Living recently for a strawberry salsa with pork loin and thought it sounded like an interesting flavor mix. Unfortunately, my poor writer's budget does not allow for the purchase of pork loin, so I mixed the recipe with another one I found online and decided to test it out on pork chops instead.
I put the chops in an 8″ x 8″ pan and filled it with beef broth up to the top of the meat. I spread some of the strawberry salsa mixture over the top along with a few cut strawberries and culantro (cilantro's hardier brother, according to the grocery store).
Before the oven: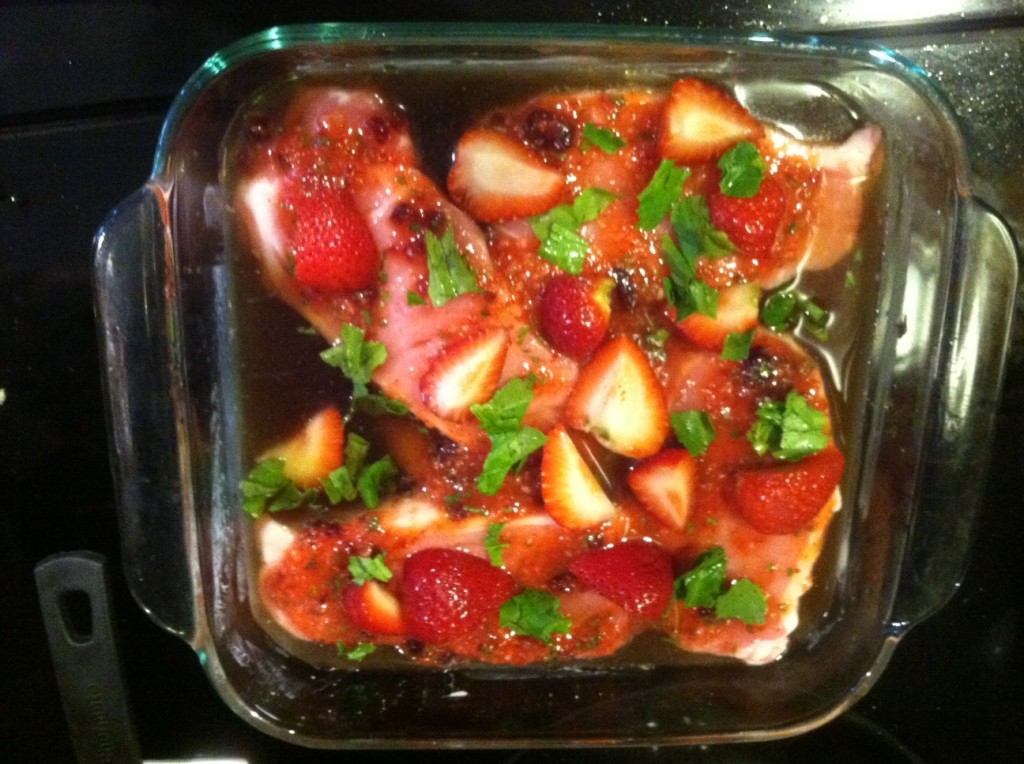 After an hour in the oven at 350: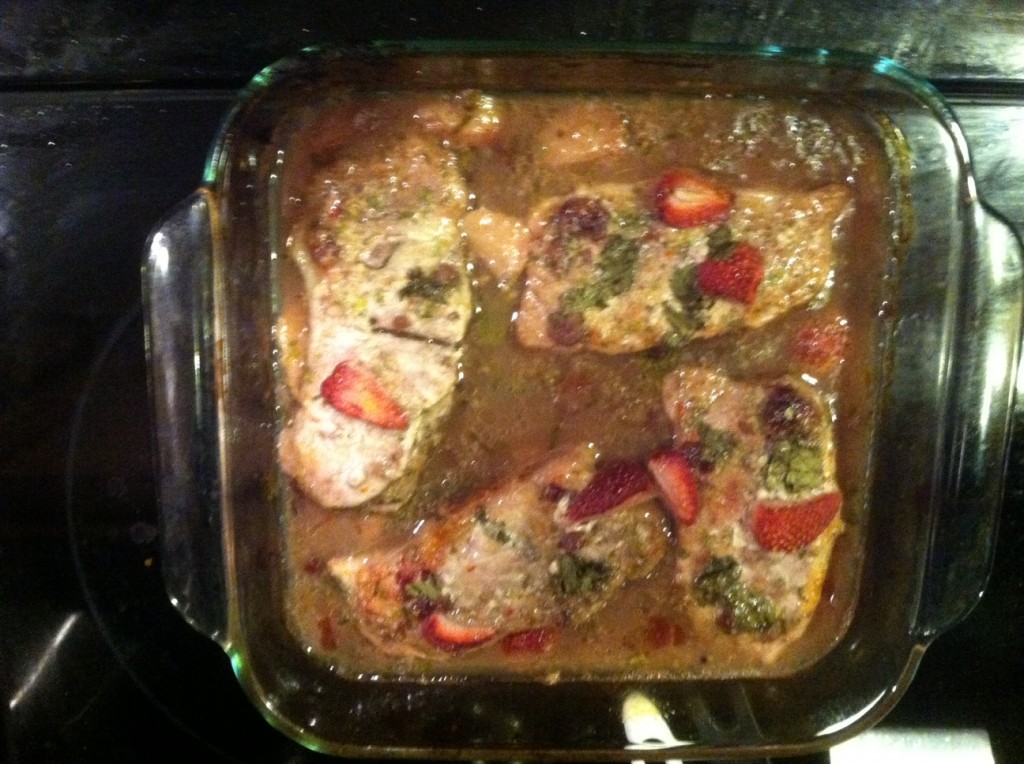 I served it on a bed of arugula (perfect for cutting the sweetness of the salsa) with a side of olive oil and garlic couscous.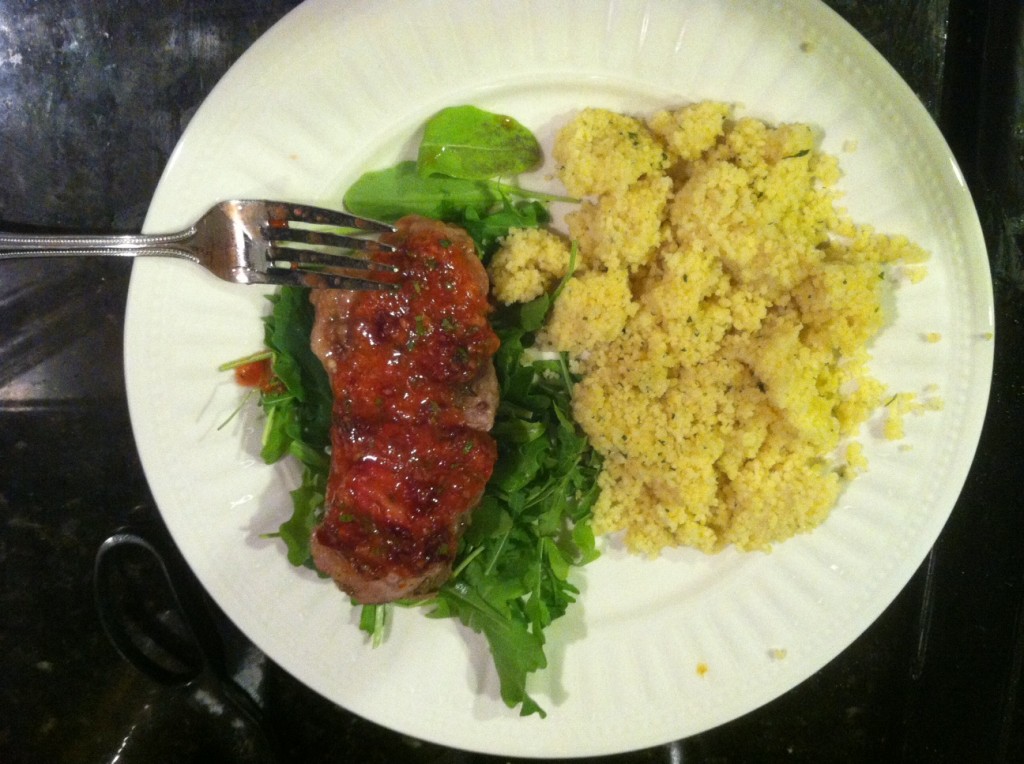 One note for the future: My salsa mostly followed the recipe from the Food Coma blog, but instead of dicing everything I combined all the ingredients in the Ninja, which gave me more of a puree than a chunky salsa.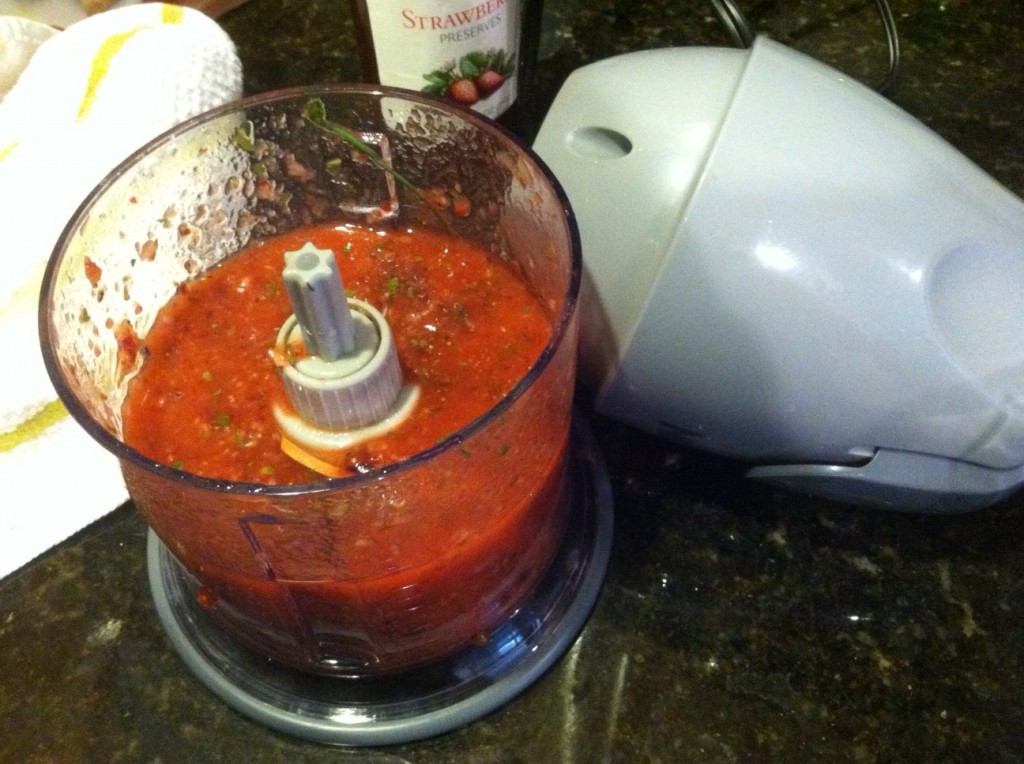 When I make this recipe again (which I most definitely will) I think I'll take the time to dice everything instead of taking the lazy way out and blending it up.
Other than that, this was a delicious recipe for a summer night! I highly recommend it.
Do you ever mix fruits and meats for a meal? Do you think this would be good with a mango or apple salsa instead?