Florida life is colorfully articulated through these two very different stories. From murder & moonshine to festive & funny, Killer Shine and Ancient City Christmas are Southern fiction novels both set in the oaks, palms, and sandy shores of Northeast Florida.
Ancient City Christmas
Bailey Hamilton is — literally and figuratively speaking — in quite a bind. It's Christmas Eve and she is being held in the custody of airport security after causing a ruckus in the ticketing terminal. But as Bailey will explain, she is not to blame for the situation at hand. Two decades' worth of family Christmas catastrophes have led to this latest breakdown… [READ MORE »] | [ BUY IT NOW! ]
Killer Shine
Put your finger on the Florida/Georgia state line and drag it east until you hit the ocean. Right there, under the tip of your fingernail, is a tiny slice of paradise called Crab Island. This colorful and unique place is where Southern traditions and Sunshine State style have melded as one — seafood is served with sweet tea, kudzu grows next to the sand, and palm trees obscure the workings of a moonshine still… [READ MORE »] | [ BUY IT NOW! ]

Recent Posts
As my subtitle says, I am a somewhat infrequent blogger (sorry!). Nonetheless, you can count on some semi-regular contributions in these four categories: Travel, Music, Life and Florida. Click on the links below to see my most recent posts in each category!
TRAVEL: Zion National Park
In betwixt a series of poor decisions (but great memories) I made in Las Vegas last September, I stole away for two days to embark on a solo trip to Utah and Arizona. The purpose of my excursion was to cross two more National Parks off my bucket list: Grand Canyon and Zion. READ MORE »
MUSIC: The Lone Bellow at Ponte Vedra Concert Hall
As all of my friends are now well aware, I can wax poetic about The Lone Bellow for days. D-A-Y-S. But I'm gonna get right to the point: You need to go see this band. You can download their albums and listen to them and they're great and enjoyable and all that, but you really can't understand their particular brand of magic until you see them live. READ MORE »
LIFE: 7 Tips for a Spooktacular Halloween Village
In Florida, you can't trust the weather to let you know when it's fall. Even when the calendar says that the autumnal equinox has passed, the thermometer in Florida is still ordering up pina coladas and scheduling beach days. In such dire circumstances, I am left with no choice but to grab a pumpkin beer (Fat Tire's Pumpkick is my fave) turn the A/C down low, and just pretend like leaves are falling (instead of wilting). READ MORE »
FLORIDA: 9 Secrets to Maximize Your Visit to Kennedy Space Center
Growing up in a place like Florida, adventure is never far away. Just within the confines of my little neighborhood, I could spend entire summer afternoons lost in exciting explorations; catching tadpoles in the creek and riding bikes with friends. But no adventure compared to those special days (and sometimes nights) when I could run outside and look up to catch a glimpse of flames shooting across the sky. READ MORE »

About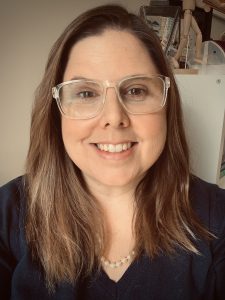 WHAT IS NORMAL? This is a question I ask myself often. A native of historic (and eccentric) St. Augustine, Florida, I don't think I ever had a chance at normalcy. Born into a family of parade clowns (by voluntary choice, not profession) my earliest memories are of riding through St. Augustine's cobblestone streets in a little red wagon, tossing candy to other children along the Easter and Christmas parade routes.[READ MORE »]