Did you just receive a last minute invite to a 4th of July barbecue? In a panic over a quick, cheap, easy dish to bring?
How about some Redneck Caviar?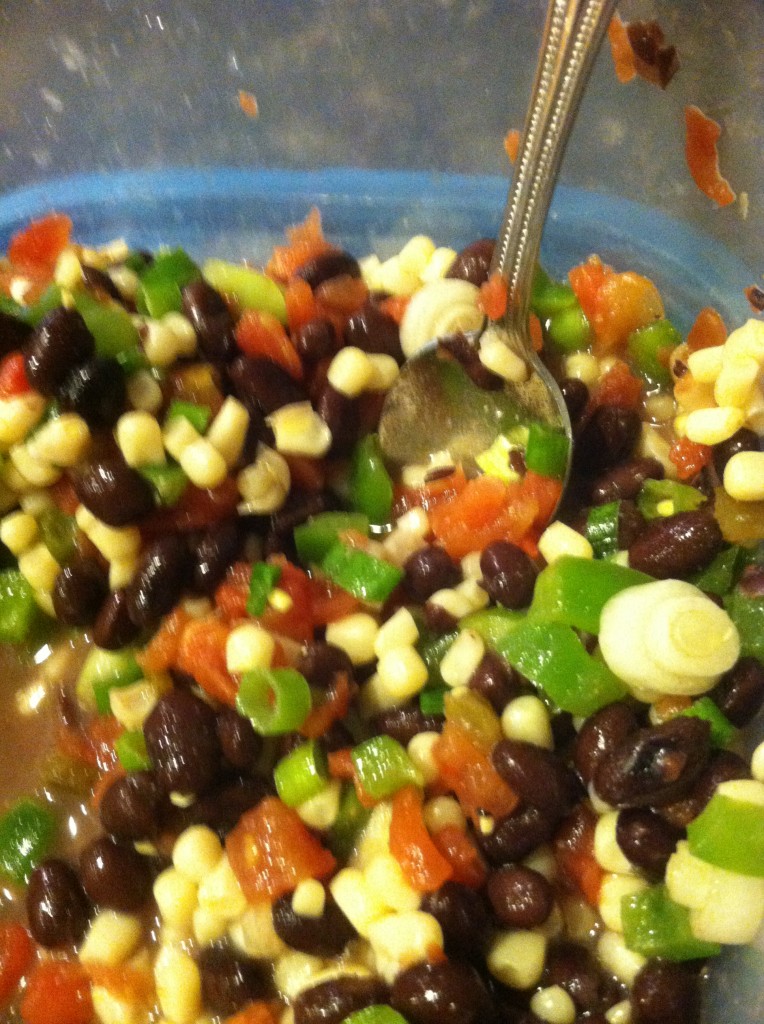 Okay, maybe that doesn't sound appealing to you. That's our name for it in my family, but I've also heard it referred to as black bean and corn salsa, so depending on the class of folks you plan on hanging out with over the holiday you can change the name accordingly.
The recipe involves five ingredients, about five minutes of prep time and yields delicious results.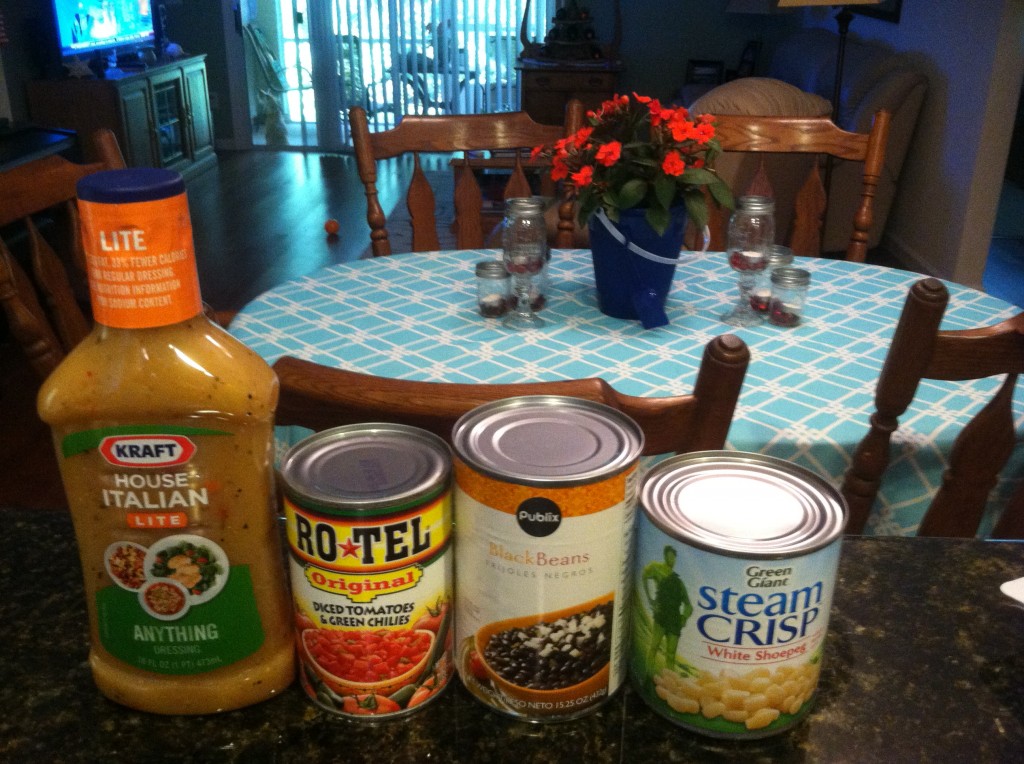 All you need is:
1 can whole kernel corn (drained — shoepeg is best, but you can use yellow if you prefer)
1 can black beans (rinsed and drained)
1 can Rotel (I prefer the lime & cilantro kind, but the original, mild or hot are all good)
6 green onions, diced (I cheat and get the already diced package because I hate dicing, in which case it's about a cup of diced green onion)
1/4 cup of Lite Italian Dressing
Take all four ingredients, combine them, stir and then spend the rest of the time you allotted for this task planning your elaborate story for all the hours you put in to preparing this especially delicious dip.
It's best when it's had a day to marinate (if you can stand to wait that long to chow down). Serve with Fritos or Tostito's Scoops so guests can get a maximum amount of dip in each bite.
You can also play around with a few special ingredients. I added diced green bell pepper to this most recent batch because I happened to have one lying around and wanted to put it to use. It was a delicious addition!
The recipe is easy to double, triple or quadruple depending on the size of your crowd (and trust me, it will all get eaten. Keep it refrigerated and this dip will last for several days and still be delicious).
What are your favorite summer recipes?