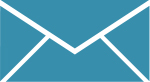 Thanks for signing up for my email list!
Just one more step and you'll be in the club for good (or until you get tired of me and unsubscribe, which is totally okay…I won't cry that hard, I promise).
You should have an email from me waiting in your inbox with a big blue button to confirm you want to join my list. Go ahead and click that button whenever you're ready and I'll give you access to those three awesome freebies I promised before!
What are you waiting for?
Go!