Sometimes I forget where I live.
I don't mean, like, soap-opera-amnesia-style forget. I mean something more along the lines of getting caught up in the day-to-day so much that we forget things sometimes.
To quote one of my favorite role models, Ferris Bueller:
"Life moves pretty fast. If you don't stop and lookaround
once in a while, you could miss it."
With the exception of my five years at school in Tallahassee, I have spent most of my twenty-seven summers in a house no more than five minutes from the Atlantic shore.
Wooden boardwalks rise over the dunes every quarter mile or so, connecting parking lots and condominiums to wide swaths of gorgeous sand and lapping waves. People travel from all over the country — all over the world, in fact — to stick their toes in the sand and feel the water crash around their waist just once, so they can go home and tell their families that they've seen the edge of the world and my, isn't it beautiful.
But here I am, just a few miles away, and I hardly ever make it to the beach.
It's not on my way to work, the grocery store, or any other essential locations I visit on a regular basis, so it's easy to understand why I might forget it's there. But two turns and one bridge away, it sits waiting for me and today I decided to make a visit.
After a particularly stressful day at work, I came home and instead of my usual PJs-and-TV evening wind down, I grabbed Bucky and headed to the beach for a nice walk.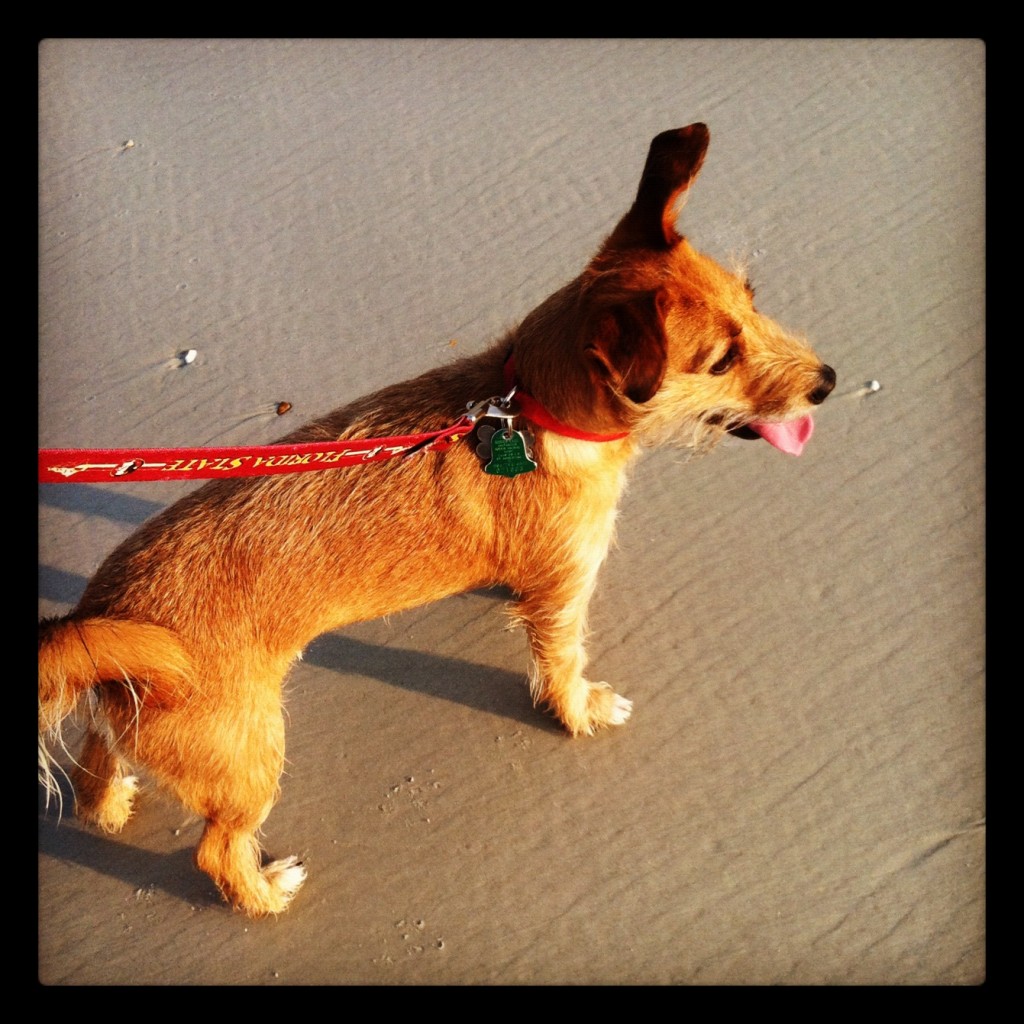 It was a perfect night — the sunset over the dunes behind us leaving long shadows and a pleasant sea breeze for us to enjoy. We walked along, happy to find few people around to share our piece of paradise.
I left feeling more relaxed that I have in a long time.
Glad to know the beach didn't forget me.