In my mind (just as it is in the mind of every author) my book will someday be made into a movie.
I have a cast list (my favorites — Judge and Paula would be played by John Goodman and Dolly Parton…tell me you can't picture that already!) prepared for such an occasion, as well as a soundtrack.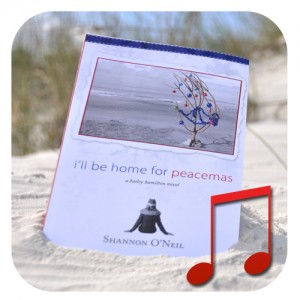 I thought I'd share my list of perfect Peacemas jams in case you want to listen along while reading the book (it enhances the experience, I promise!).
Christmas Island (Jimmy Buffet)
Christmases When You Were Mine (Taylor Swift)
I'll Be Home for Christmas (Tift Merritt)
Home for the Holidays (The Carpenters)
Miss You Most at Christmas Time (Mariah Carey)
Twinkle, Twinkle Little Me (Stevie Wonder)
And my personal favorite, Family Tree  by Dave Barnes: