Ninety year-old Rufus "Bubba" Stratton, a Carl Hiaasen character come to life, sits at his kitchen table, describing the day he lost two-thirds of his left thumb.
"I was up at Guana River by the dam, there was a nine-foot alligator up there stealing people's bait and eating crabs," he says. It was 1987, and Bubba, who stands four-foot eight, got a rope around the gator's head, then tossed the line to an assistant on shore and told him to keep it tight.
He did not keep it tight.
"That gator started rolling and I tried to grab him. Next thing I know, I looked down and my doggone thumb was gone," Bubba wiggles the stump on his hand. "He's over there on my mantle if you want to see him."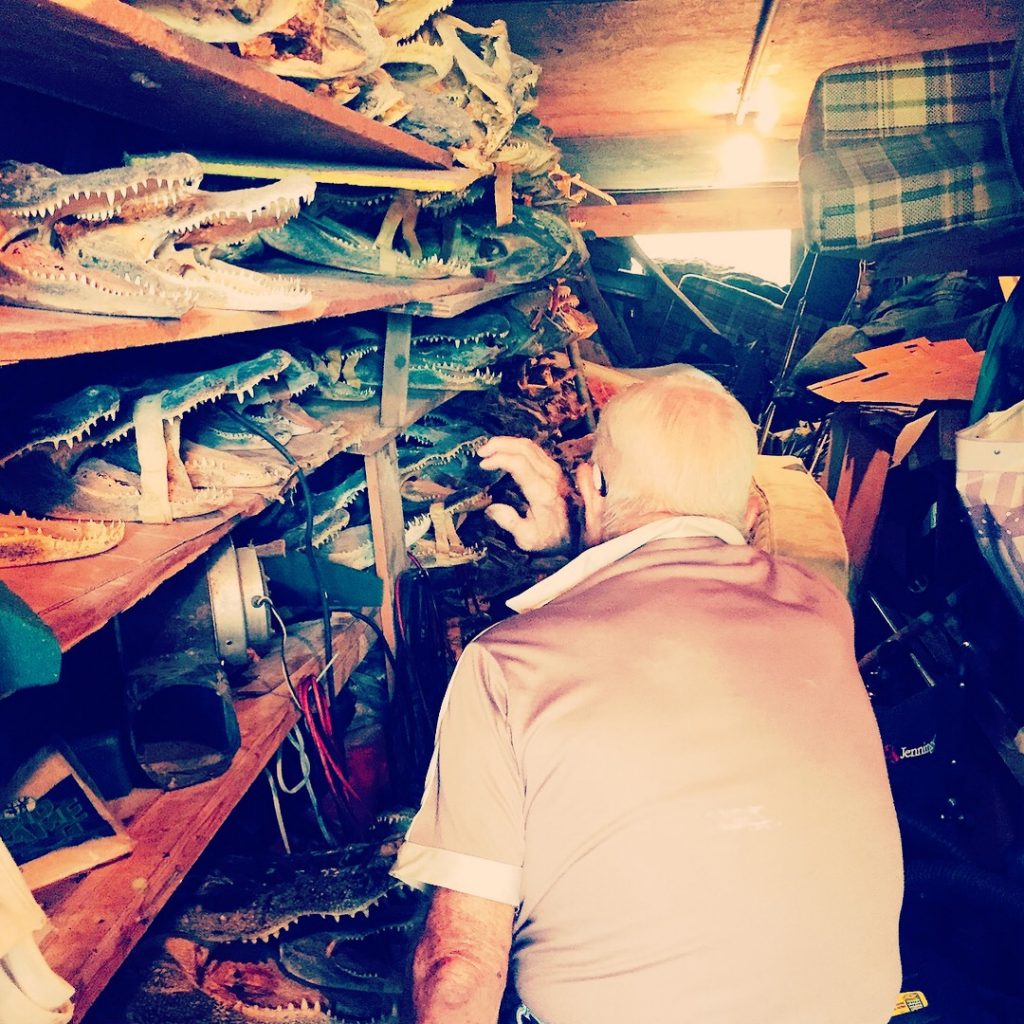 Sure enough, sitting on the fireplace mantle is the taxidermy head of the alligator who took Bubba's digit. There are five hundred more just like him — mouths open, teeth gleaming — in a trailer out back. These are a small sampling of the estimated 5,000 alligators Bubba caught before his retirement in 2004. He beat out 11 others to secure St. Johns County's only nuisance alligator trapping license in 1978, a task he managed during his off days from the fire department.
"I reckon they gave me the job 'cause I had the experience and the tools already," says Bubba, who started catching gators with his father when he was nine. "I'd hold a sack for'em and he'd run up and catch'em and throw'em in the sack."
Bubba's father, who also worked for the fire department, trapped gators support the family of ten. Local attractions would pay fifty cents a foot in those days, but by the time Bubba got his license, alligators were an endangered species.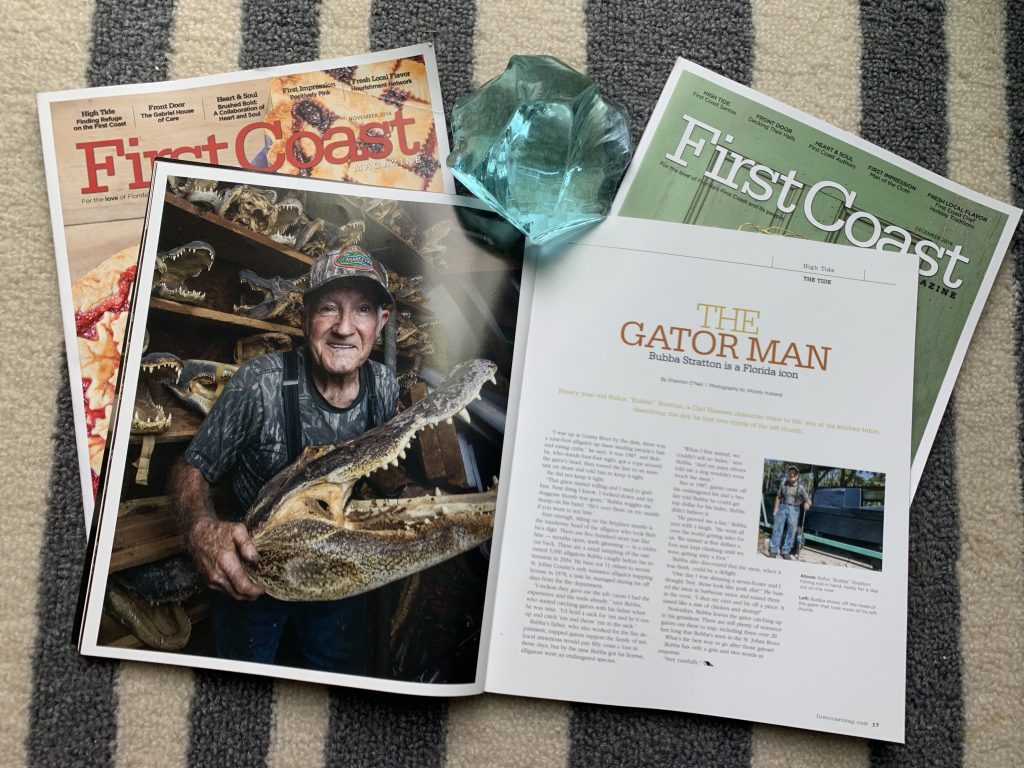 "When I first started, we couldn't sell no hides," says Bubba. "And my papa always told me a dog wouldn't even touch the meat."
But in 1987, gators came off the endangered list and a broker told Bubba he could get top dollar for his hides. Bubba didn't believe it.
"He proved me a liar," Bubba says with a laugh. "He went all over the world getting sales for us. We started at five dollars a foot and kept climbing until we were getting sixty a foot."
Bubba also discovered that the meat, when it was fresh, could be a delight.
"One day I was skinning a seven-footer and I thought 'boy, those look like pork ribs!'" He basted the meat in barbecue sauce and tossed them in the oven. "I shut my eyes and bit off a piece. It tasted like a mix of chicken and shrimp!"
Nowadays, Bubba leaves the gator catching up to his grandson. There are still plenty of nuisance gators out there to trap, including three over 20 feet long that Bubba's seen in the St. Johns River.
What's the best way to go after those gators?
Bubba has only a grin and two words in response.
"Very carefully."
This article was originally written for First Coast Magazine.