Growing up in a place like Florida, adventure is never far away.
Just within the confines of my little neighborhood, I could spend entire summer afternoons lost in exciting explorations; catching tadpoles in the creek and riding bikes with friends.
But no adventure compared to those special days (and sometimes nights) when I could run outside, bare feet in the cool, wet grass, and look up to catch a glimpse of flames shooting across the sky.
Cape Canaveral, home to NASA's Kennedy Space Center, is about a two hour drive south of my hometown, St. Augustine. From this little triangle of land along the Atlantic Ocean, rockets and spacecraft have been taking to the sky since Alan Shepard lifted off in Freedom 7 on May 5, 1961.
After the Mercury, Gemini and Apollo space programs, NASA took a long break from space travel to design a new vehicle that could transport more astronauts to space. On April 12, 1981, the Space Shuttle Columbia was the first in the new fleet of six spacecraft to take off from Cape Canaveral.
Fun Fact: You've probably heard of the five most popular shuttle names (Columbia, Atlantis, Endeavour, Challenger, and Discovery) but did you know there was a sixth shuttle that was only used for testing and never flown to space? Yeah, it was called the Enterprise, in honor of (do NOT say Star Wars) Star TREK.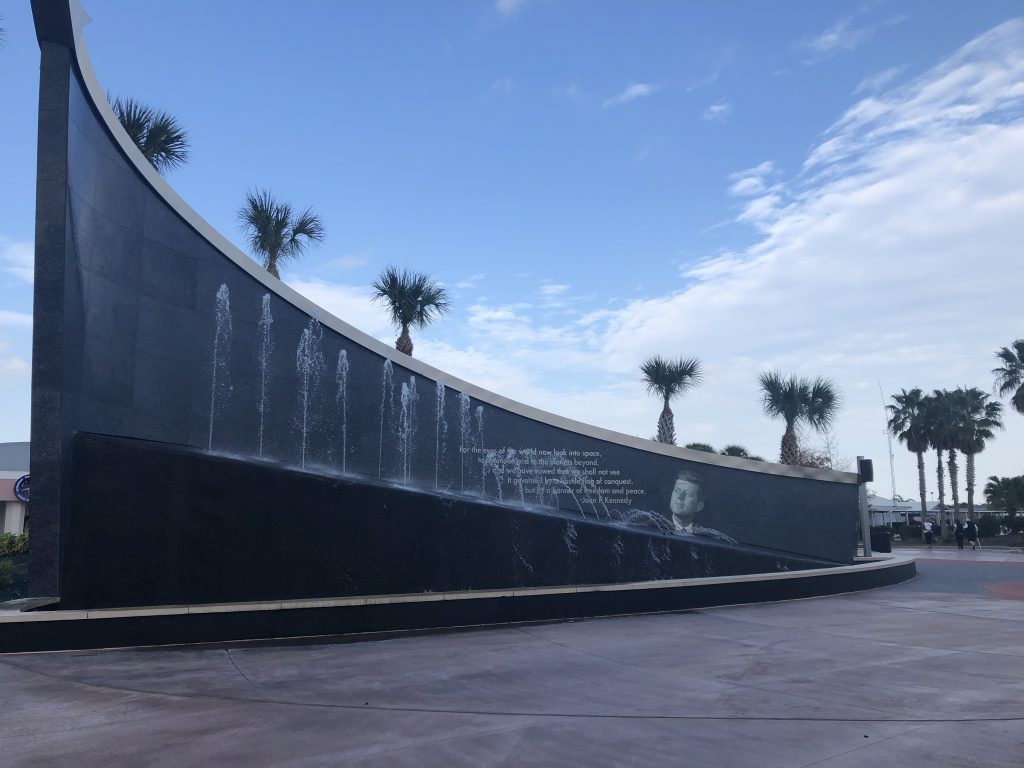 Throughout my childhood in the late eighties and nineties, space shuttle launches became a regular part of Florida life. We also had a few early morning wake-ups when one of the shuttles would re-enter the atmosphere on its way to land at the Cape, causing a sonic boom that rattled the windows and drew us quickly out of a deep sleep.
I don't remember how old I was the first time my parents took me to the Kennedy Space Center (KSC) at Cape Canaveral, but I do know that I was instantly hooked. I went from zero to Full Space Nerd overnight. I got a telescope, constellation maps, solar system models, a replica space shuttle with lights and sounds, and covered my ceiling in glow-in-the-dark stars. I cut out newspaper articles about the different shuttle missions and taped them up on my walls (I still remember one, about the return of astronaut Shannon Lucid that said "Shuttle Down, Shannon's Home" which I thought was QUITE clever).
Strangely, I never really had the desire to go to space myself. I think I knew that if I couldn't even stomach the Back to the Future ride at Universal Studios then space travel was probably not in the cards for me. But nonetheless, I was absolutely obsessed with the history of space travel and the new history unfolding with each shuttle launch.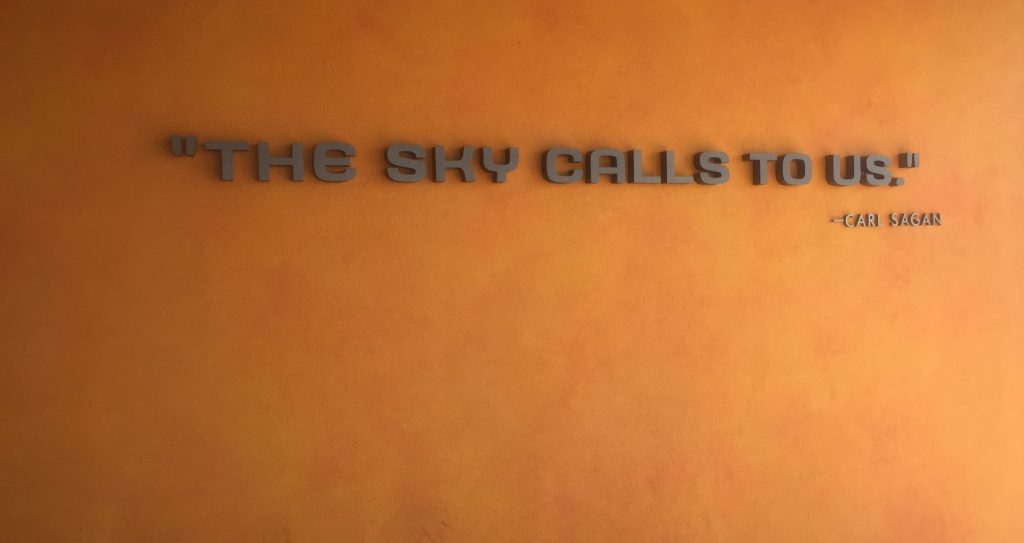 A lot has changed at KSC since I first became obsessed with All Things Space.
I've made several trips down there over the last couple of years and it's amazing how many new exhibits and tours they've added. I know everyone comes to Florida to visit Disney World and Universal Studios, but as a native Floridian I'm here to tell you, KSC is the hidden gem you MUST visit (and it's only an hour east of Orlando, so you don't even have to go that far out of the way!).
I'm so certain that you'll enjoy your visit and instantly join the legions of space nerds such as myself, that I'm going to share all of my insider secrets about Kennedy Space Center. (And I'm an annual pass holder now, so I really know what I'm about here.)
9 SECRETS TO MAXIMIZE YOUR VISIT TO KENNEDY SPACE CENTER
Note: These tips are for "normal" operations at Kennedy Space Center. Currently, many of their exhibits and tours are not operating due to COVID-19. Be sure to check their website for the latest updates before you go!
1. Arrive early
This is an all-day adventure, go ahead and fully commit yourself to that right now. Not only is there a lot to see and do with the exhibits, they're also spread out across two separate sites within the confines of the park that are about a mile apart. A full day at KSC includes the Space Shuttle Atlantis Experience, Apollo/Saturn V Center, KSC Bus Tour, Heroes & Legends Tribute, Rocket Garden, IMAX Experience, Astronaut Encounter, Journey to Mars, and you know you gotta allow at least an hour for that two-story gift shop full of space memorabilia.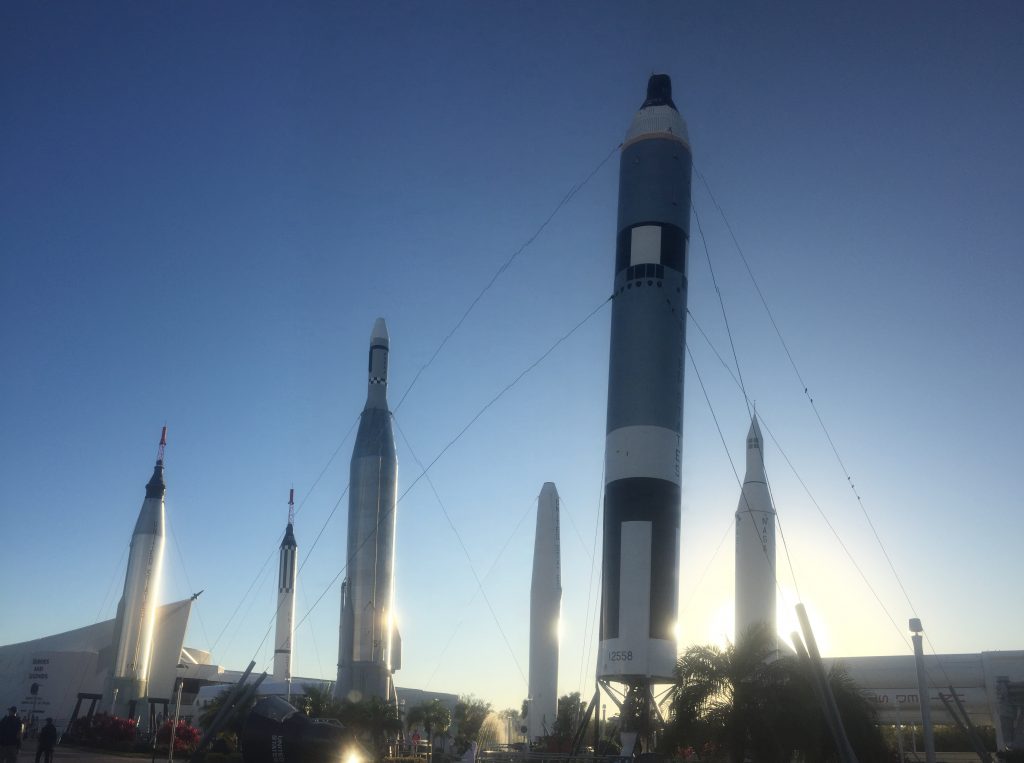 2. Bring snacks
Small, soft-sided coolers are allowed inside KSC, so feel free to pack a few snacks and some water bottles for your adventure. Food and beverages are of course available at several different locations within KSC, but like all theme park-type establishments they come with a hefty price tag and are not always the highest quality cuisine.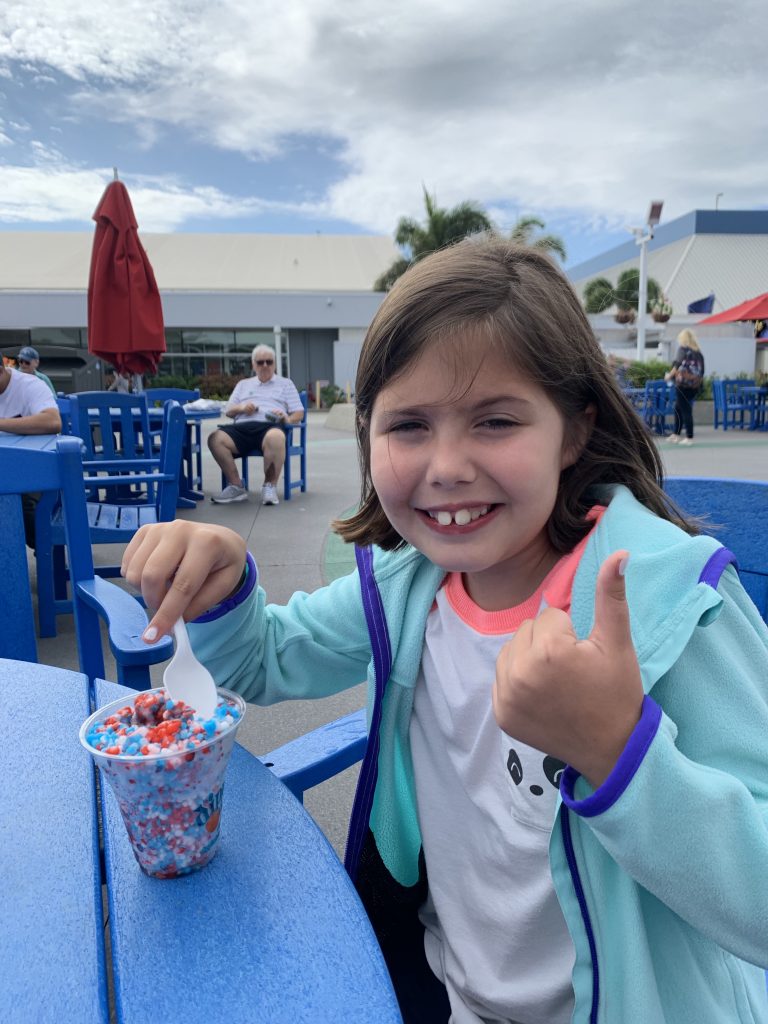 3. Don't miss the side exhibits at the Apollo Saturn V Center.
A short bus ride from the Visitor Center, the Apollo Saturn V Center is situated along the Banana River in the heart of the Kennedy Space Center campus. On the way there, you'll get to see the Vehicle Assembly Building (VAB) where all of the Apollo and Space Shuttle vehicles were prepared for launch. At 526 ft, it is the tallest single-story building in the world and has the four largest doors in the world, each of which is 456 ft tall and takes 45 minutes to open or close.
Past the VAB and a distant view of Launch Complex 39 (home to the two launch pads where all of the Space Shuttle missions originated) the bus drops visitors at the Saturn V center where a short video and immersive Mission Control experience paves the way into the main attraction. Trust me when I say, there is nothing that can prepare you for the sheer size of the Saturn V rocket, which lies on its side in the building.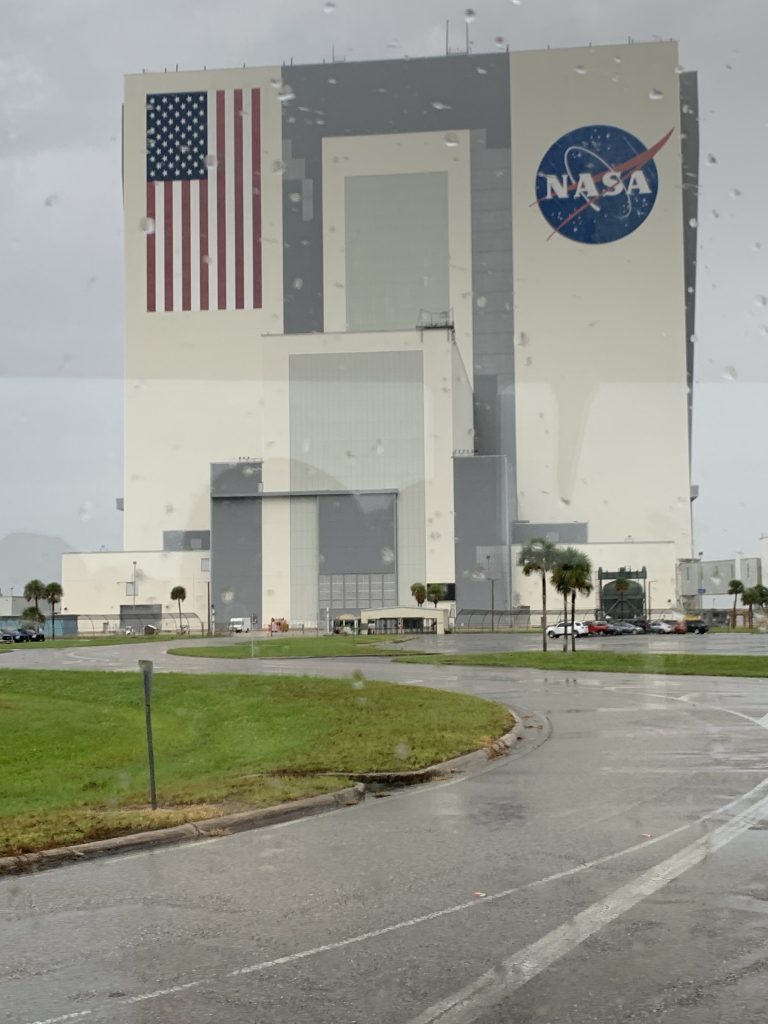 In addition to the rocket, there's a great little theater that performs a sort of re-enactment of the moon landing (I can't get through it with dry eyes) and a collection of Apollo program artifacts (including a moon rock!).
You'll definitely want to allow a couple of hours for the trip out to the center and to explore the exhibits contained inside. There's also a great picnic area along the Banana River where you can enjoy those aforementioned snacks!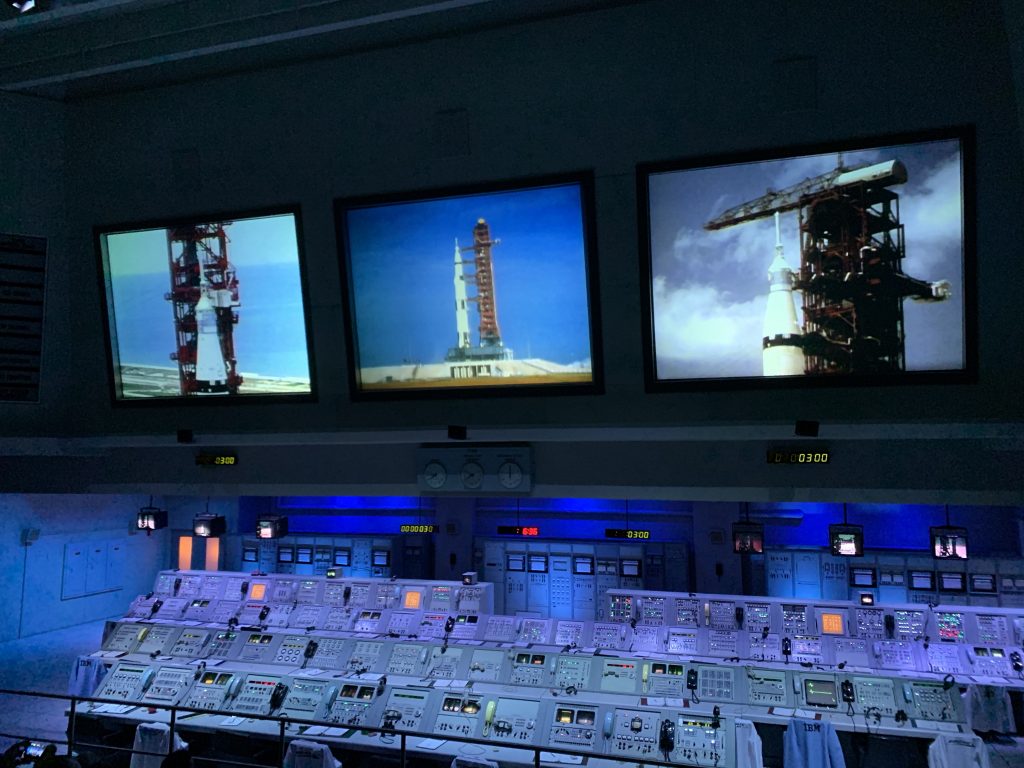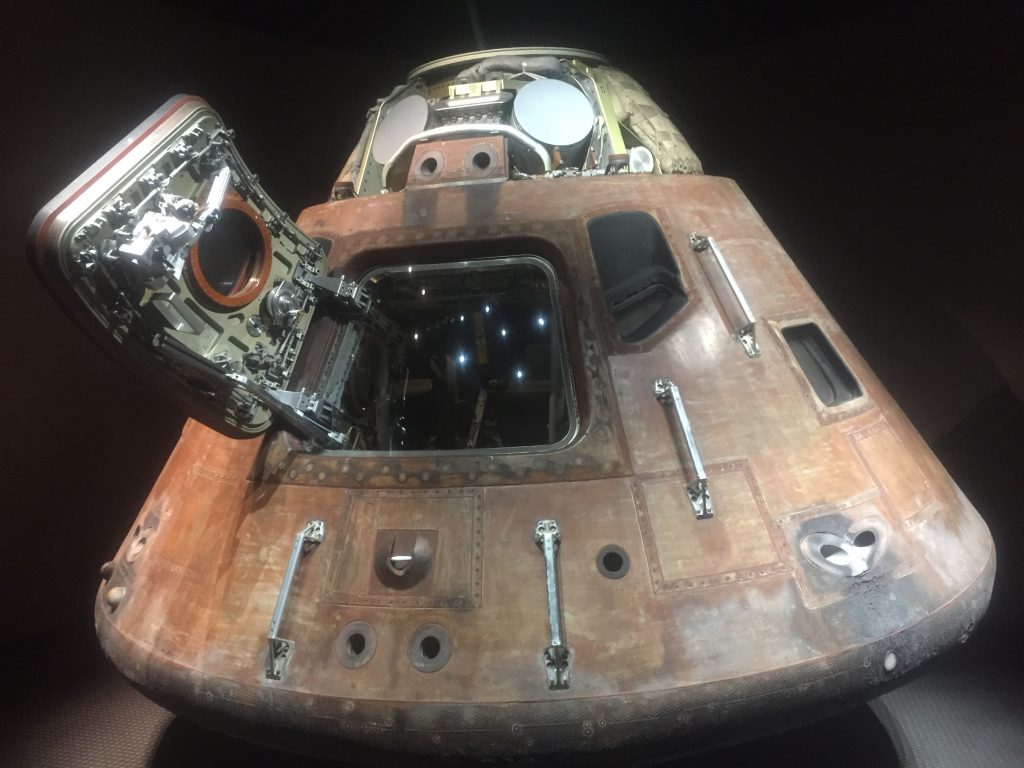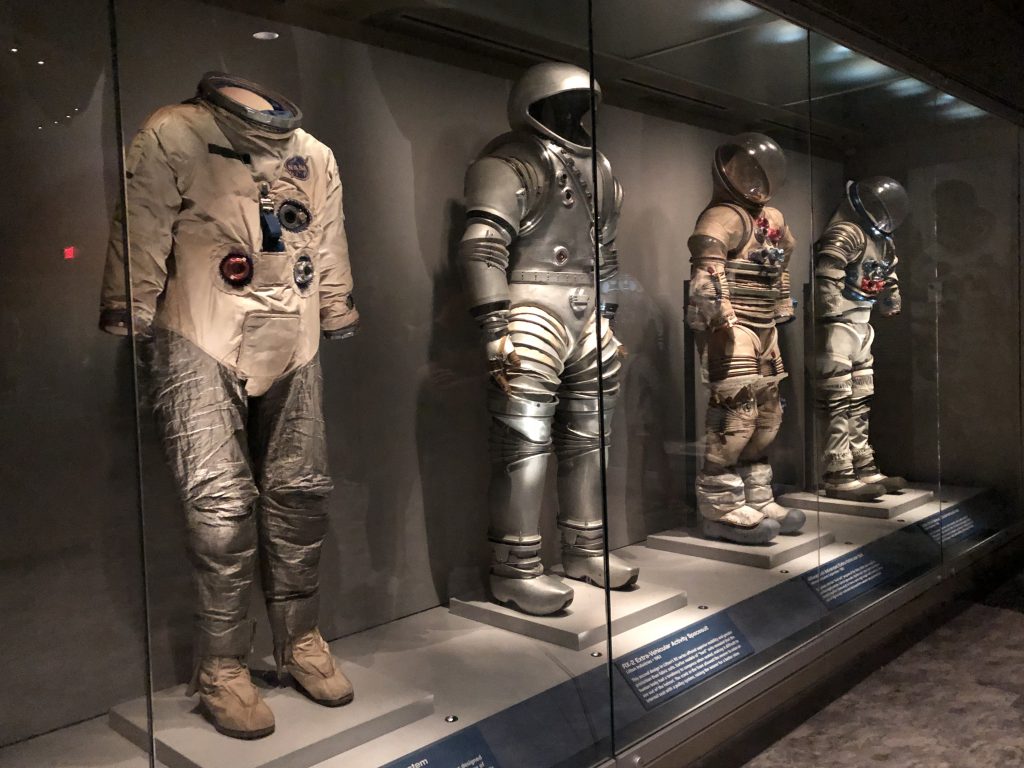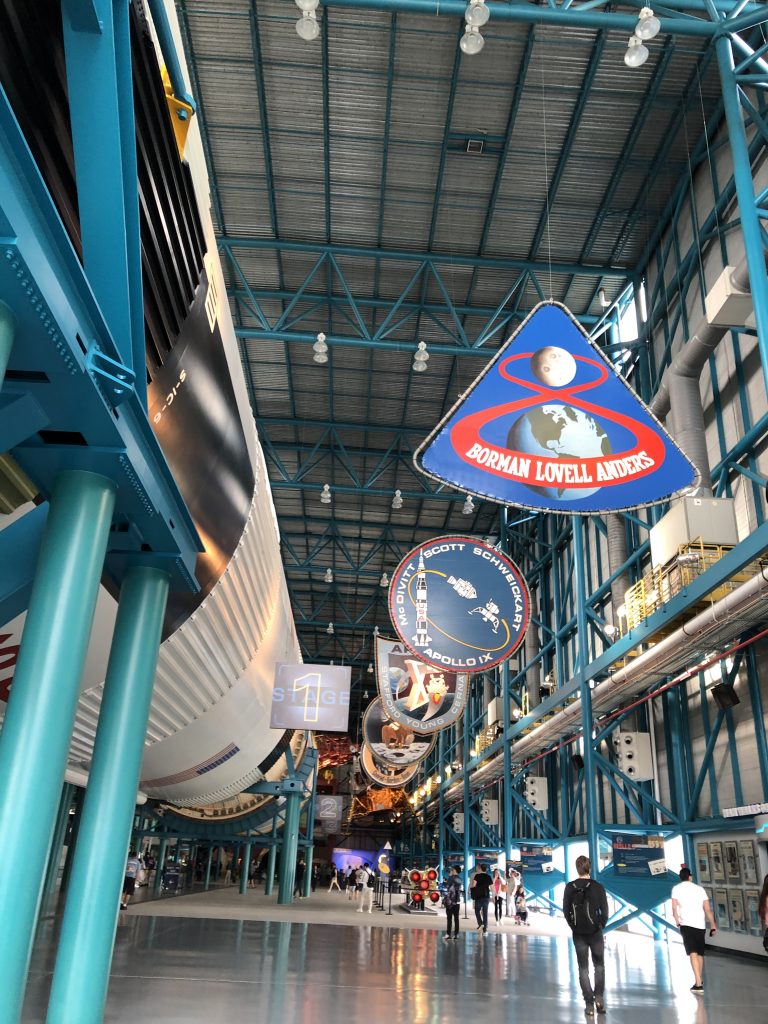 4. Add a specialty tour
On one of my more recent visits to KSC, my best friend (a fellow Space Nerd) and I decided to take the Cape Canaveral Early Space Tour. Though it was an additional cost beyond the standard admission ticket, it was well worth it to get an up-close look at some of the most historic locations in space program history.
From the launch pad where Alan Shepherd's historic first American flight into orbit took off to the somber memorial at Launch Complex 34 where the Apollo 1 tragedy occurred, this two hour bus tour provides access to some very exclusive places. You're able to hop on and off the bus a few times, including the Mercury 7 monument and the Air Force Space & Missile Museum.
KSC offers some other Behind the Scenes tours as well, including the Rise to Space tour that makes a stop at the Cape Canaveral Lighthouse.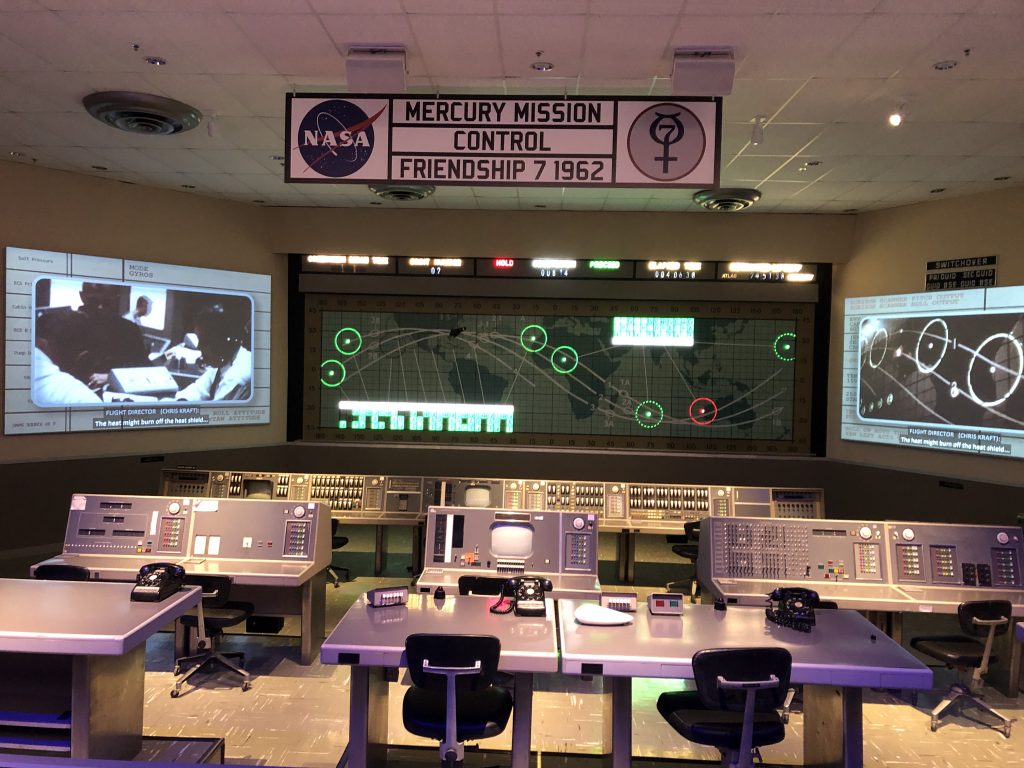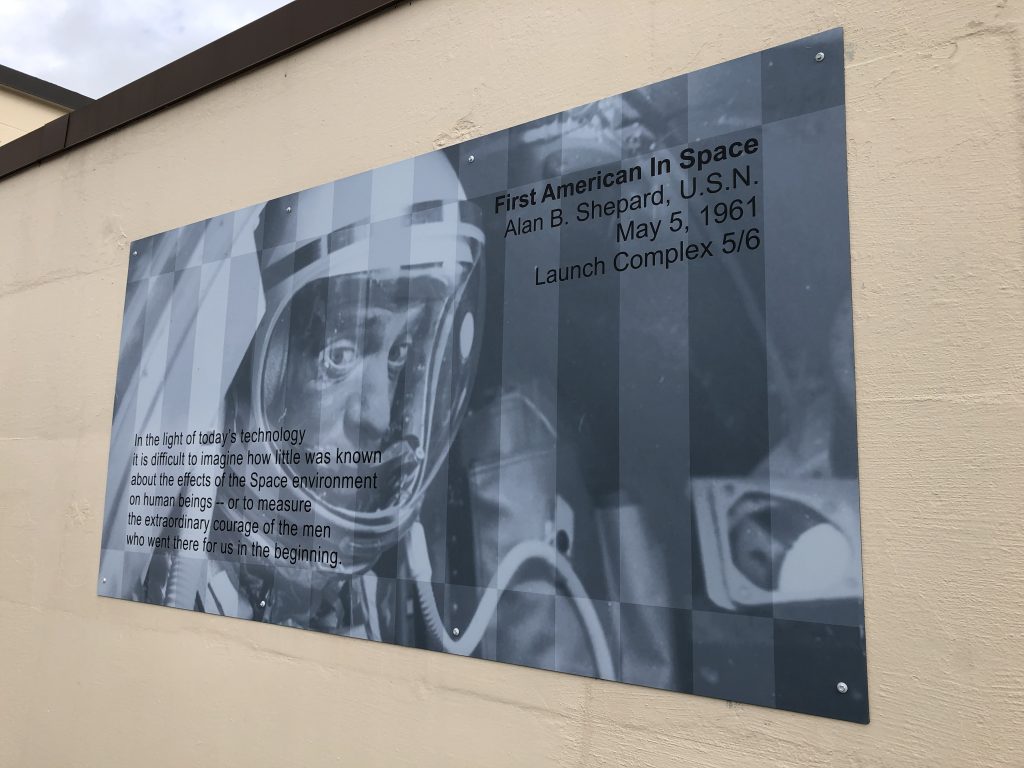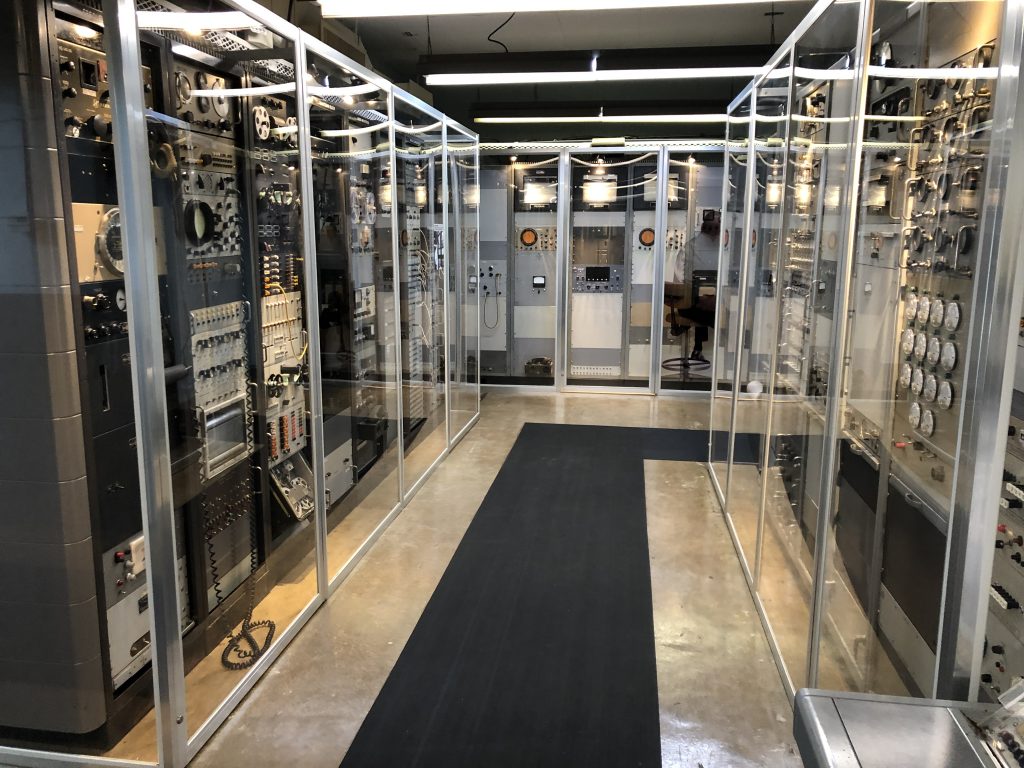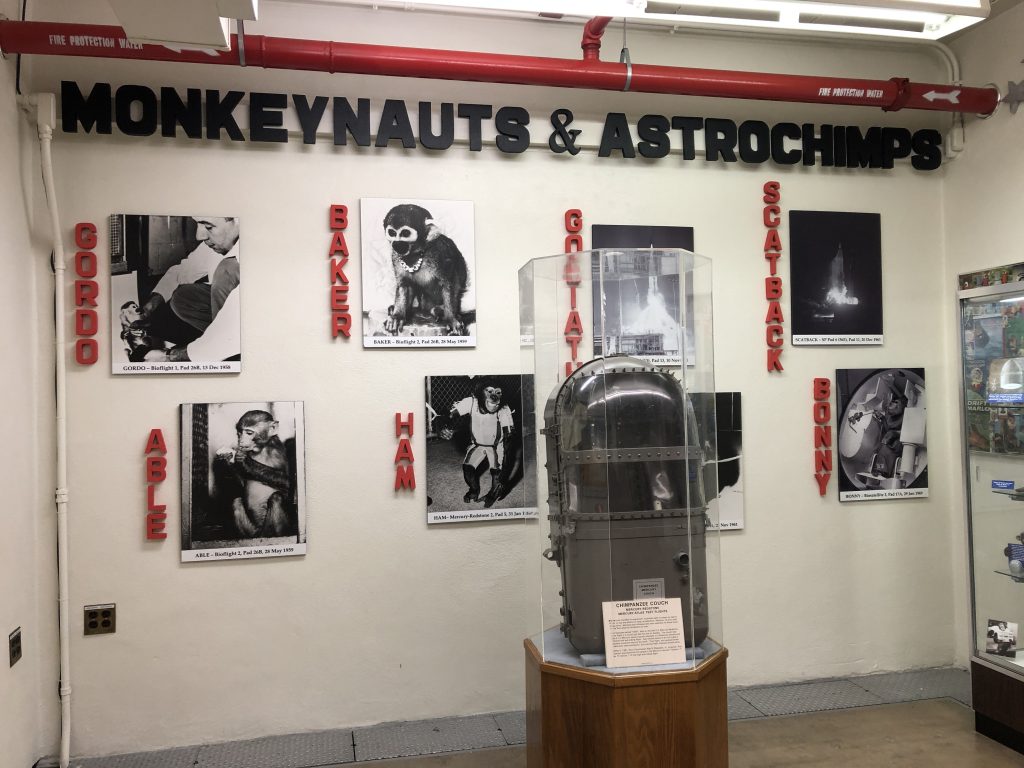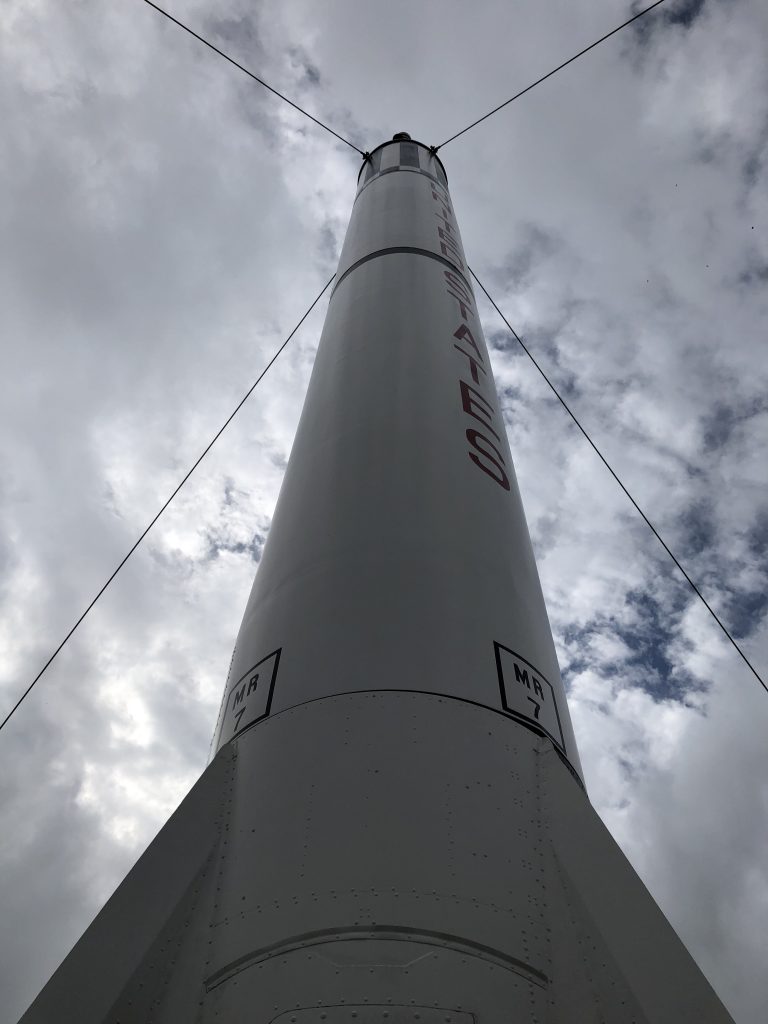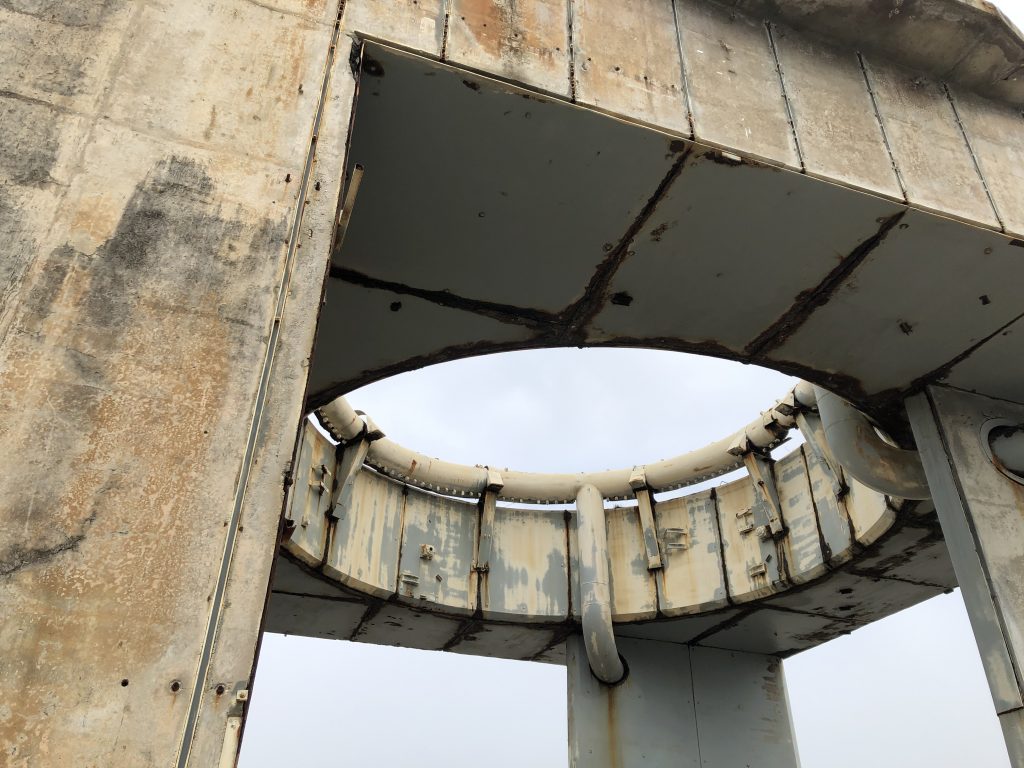 5. Bring tissues for the Shuttle Atlantis Exhibit
If you grew up glued to every Space Shuttle launch like I did, you can not possibly prepare yourself for the tsunami of emotions that will wipe out your soul in the instant that you set eyes on Space Shuttle Atlantis for the first time.
I don't want to spoil the lead-up to the reveal, but it's very well executed. I've seen it three times and every time it's taken me back to that same feeling of magic and wonder that I had as a kid every time I saw that shuttle arcing across the sky.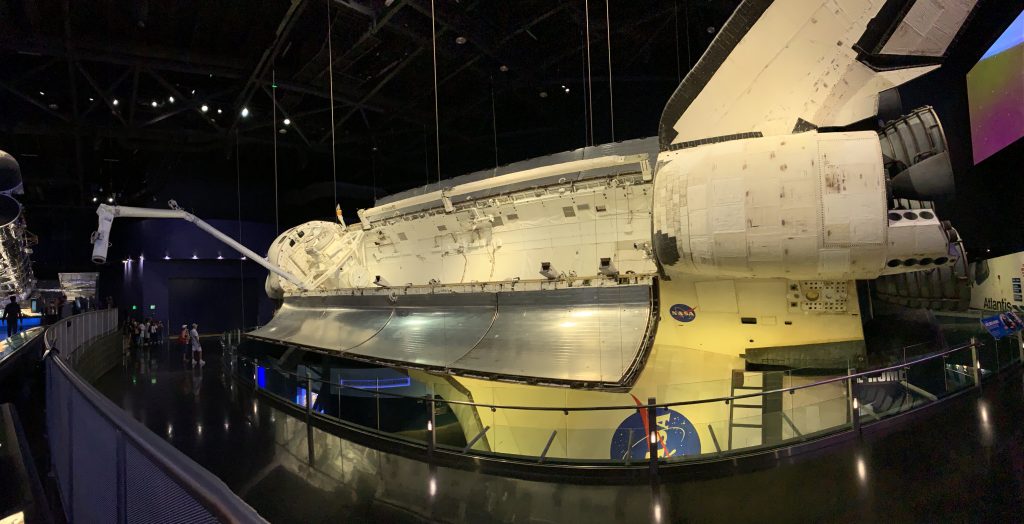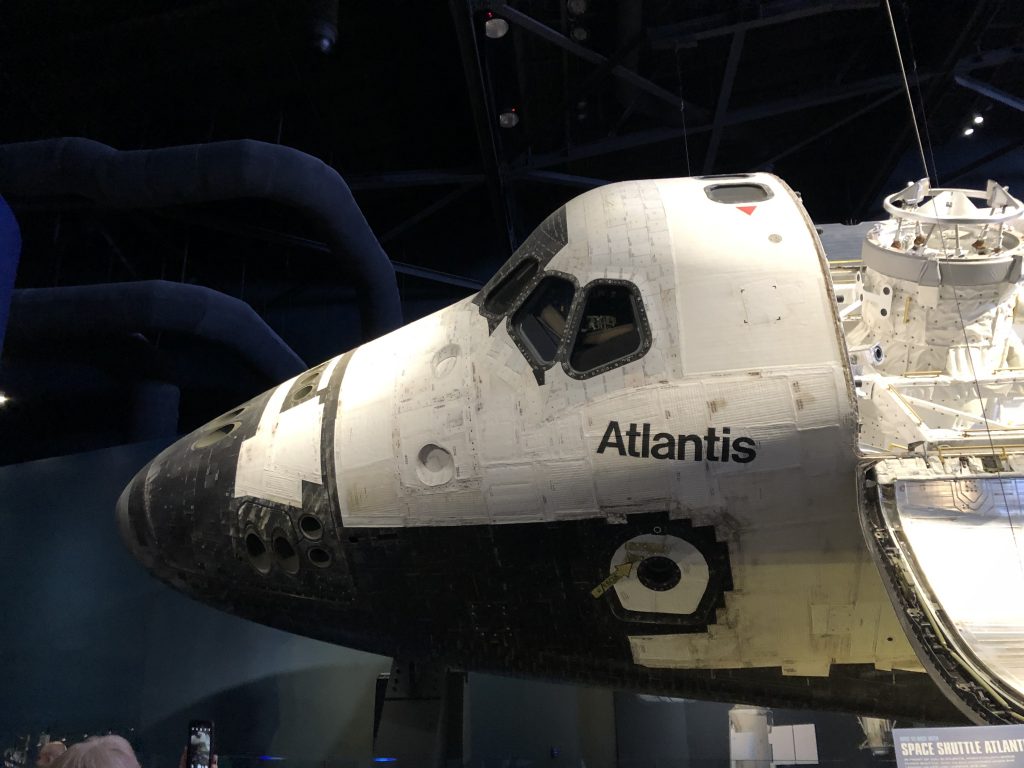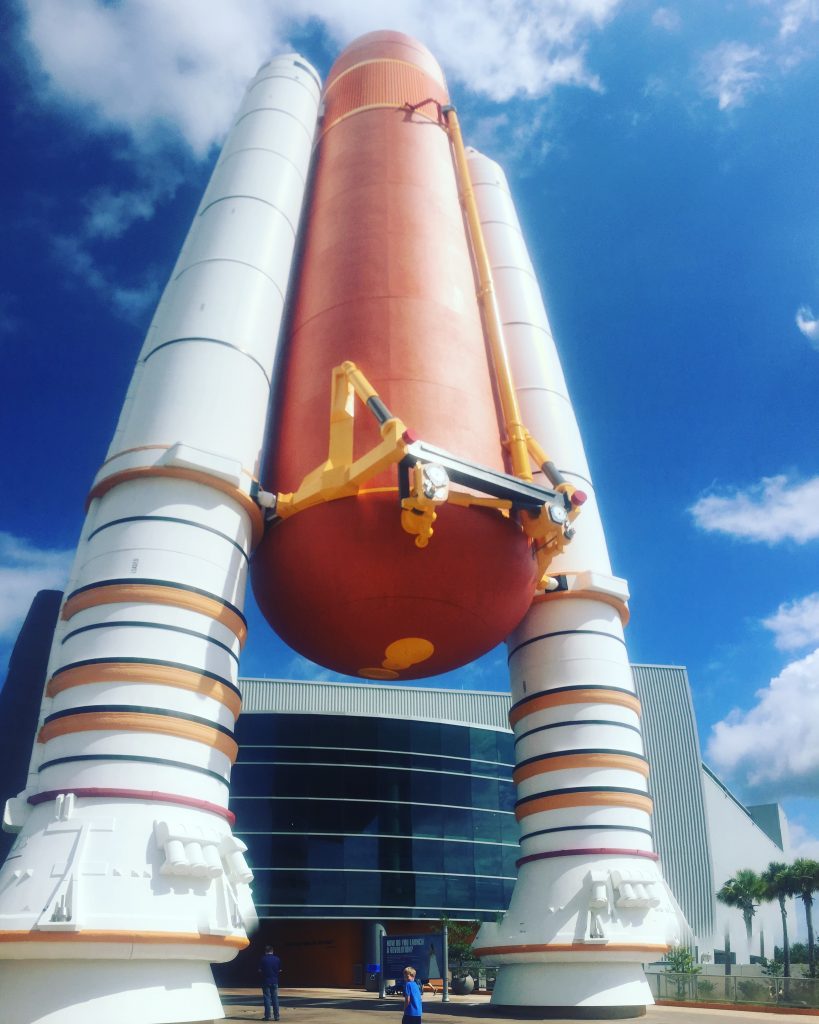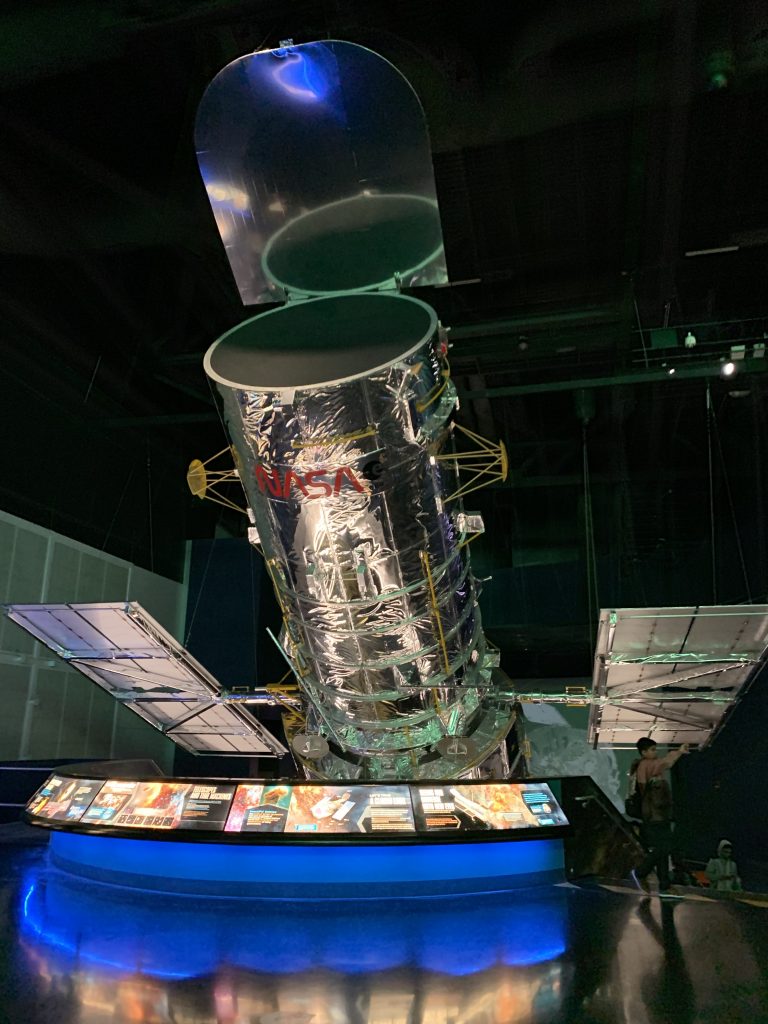 Even more powerful than the massive Atlantis exhibit is a small, quiet corner tucked away on the first floor of the shuttle experience building. Fourteen boxes hold mini collections of items that once belonged to 14 crew members of Challenger and Columbia who gave their lives for the space program. This reverential exhibit also includes a recovered piece of each shuttle encased for display.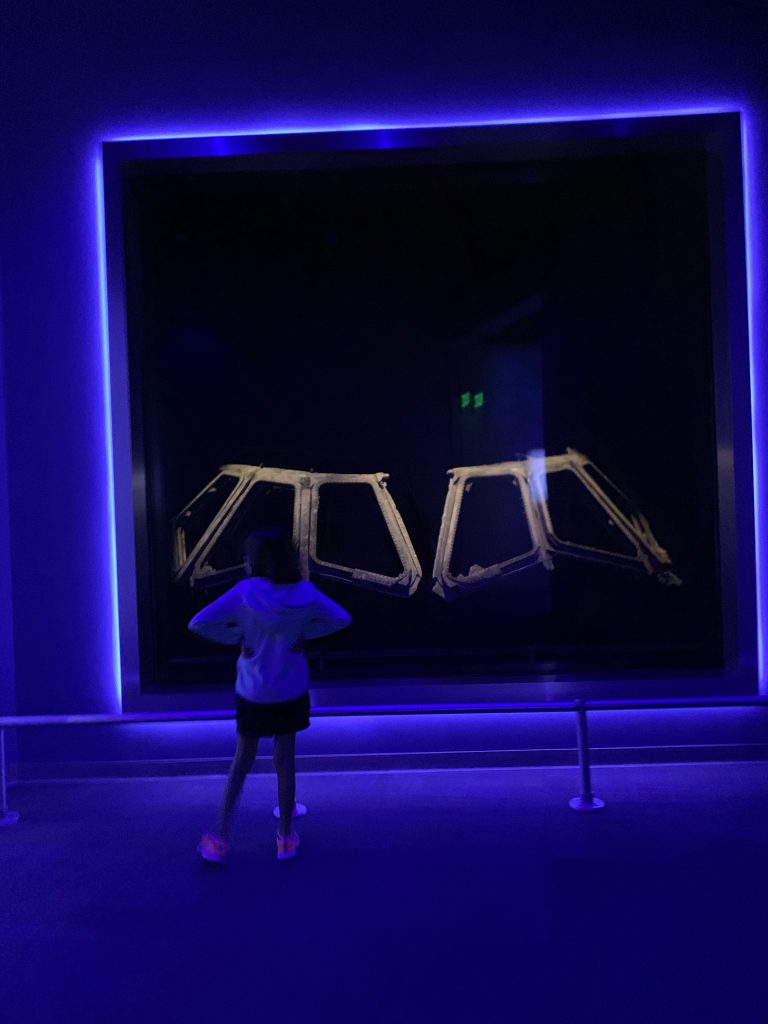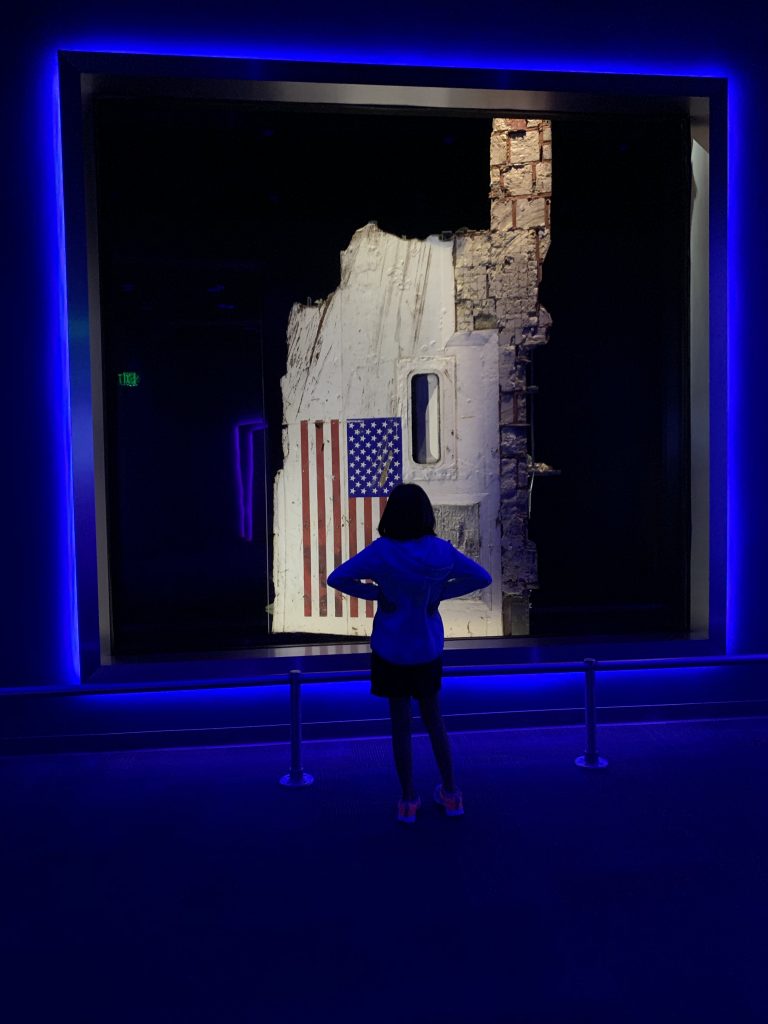 6. The Shuttle Launch Experience is not that scary, I promise!
Also inside the Atlantis building is KSC's one and only "ride" (I would use the term loosely). Called the Shuttle Launch Experience, there's a lot of build up for what purports to be a genuinely replicated encounter of an astronaut launching into space.
I obviously can't say for certain how close the ride gets to the real thing, but my guess is…not that close. Don't get me wrong–it's fun and definitely worth the ride, but it's basically a simulator that tilts you on your back and then shakes the bejesus out of you for a few minutes.
When I took my 11 year-old nephew to KSC, he got freaked out by the promo videos leading up to the ride and wound up refusing to go on it. But when I took my nine year-old niece, she didn't even hesitate and immediately wanted to go a second time after we got off.
7. Prepare for rain
My last visit to KSC happened to coincide with a tropical storm. I'd promised to take my niece for her birthday and set a date to fulfill my promise in mid-October. Unfortunately, Mother Nature decided that was a great time to send a tropical storm spinning across the central part of the state. Nevertheless, we persisted–but with rain jackets.
The KSC Visitors Center complex is made up of several separate buildings. Moving between them requires going outside into the elements, so if the weather is inclement, you can't escape it. Even without a tropical storm, it's still Florida, which means daily rain showers are guaranteed in the summer. They may not last long, but it's still a good idea to bring ponchos or plan to spend your time at the IMAX theater during the downpour.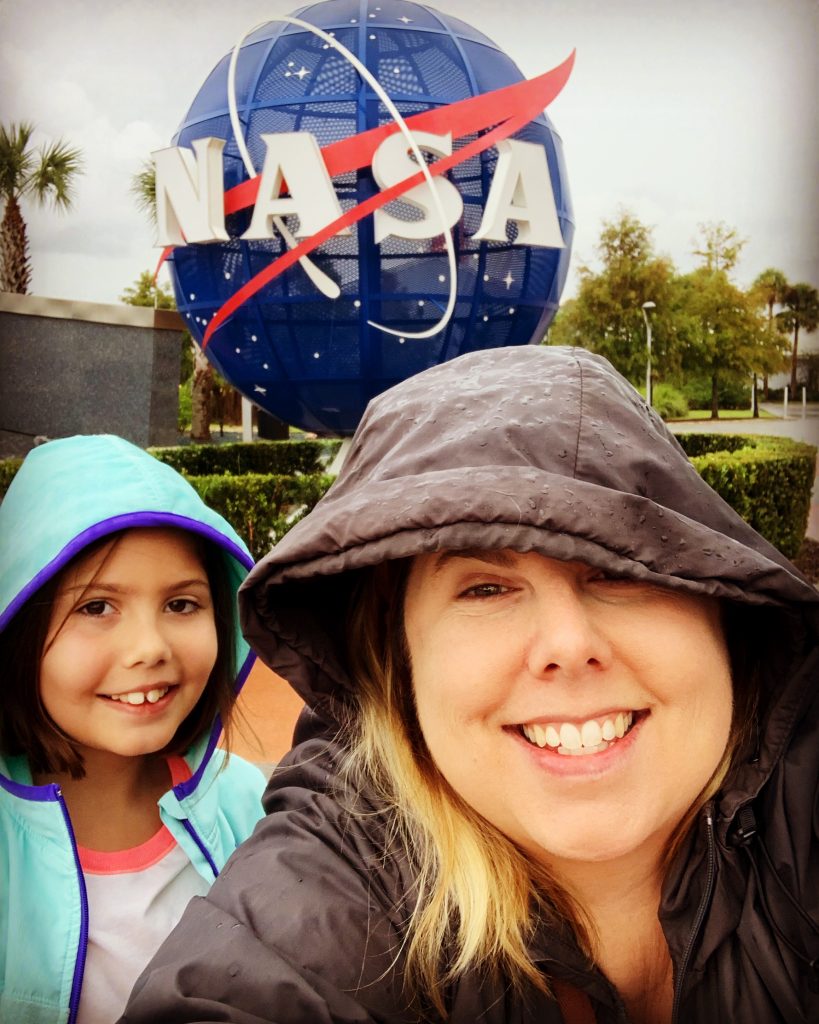 8. Try the Cosmic Challenge
A few years ago, KSC added a new experience to appeal to the tween/teen crowd: Cosmic Quest. For an extra $20, you can get a special badge that allows you to participate in a series of challenges at digital kiosks positioned throughout every exhibit. When I took my nephew for his first visit, I could tell right away that the exhibits themselves didn't hold his 11 year-old interest. But paired with the Cosmic Quest, he got a lot more excited about the experience (and I felt a lot less like murdering him for ruining one of my favorite places).
Our favorite part of Cosmic Quest was when we discovered that one of the kiosks in the Atlantis exhibit was broken. Each kiosk is named after a planet, and we practically knocked each other down trying to be the first to get to the gift shop counter and tell someone, "Uranus is broken!"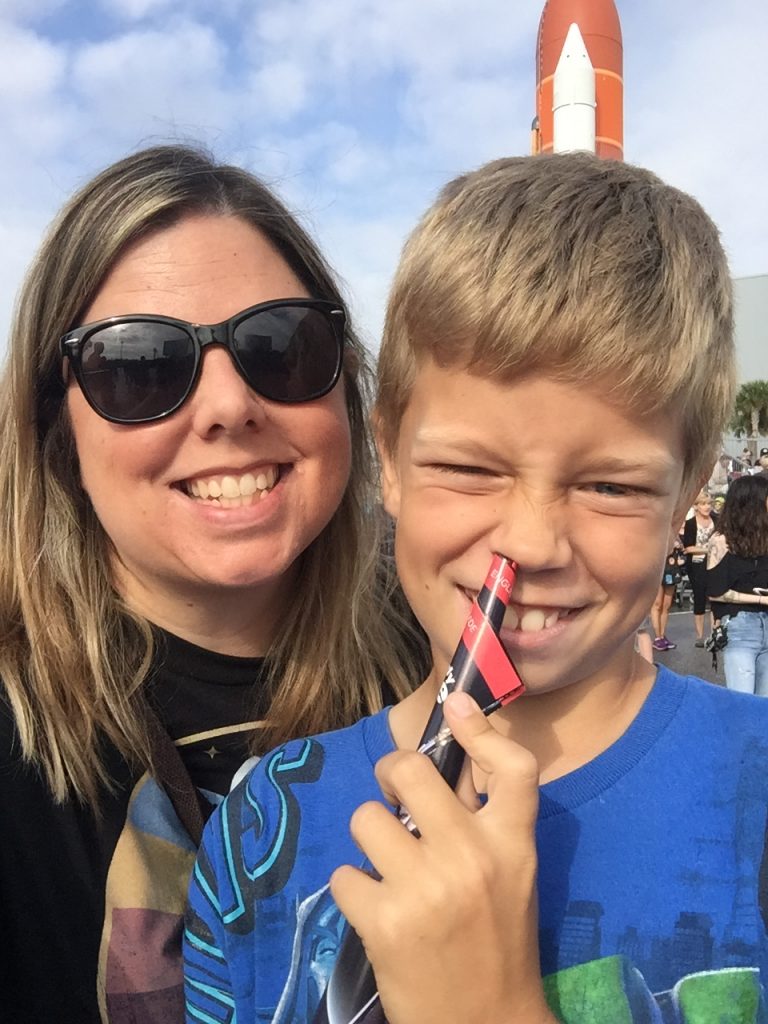 9. Meet an Astronaut
Part of KSC's daily schedule includes an opportunity to step into the Universe Theater for a presentation from a veteran astronaut. My niece, quite the opposite of my nephew, was completely entranced by All Things Space and was hell bent on meeting an astronaut. The day of our visit, J. O. Creighton was the veteran astronaut in residence.
That morning, before we entered the park, I told my niece we had one rule for the day — she could ask as many questions as she wanted. For a very inquisitive child who is perceptive enough to recognize when adults are growing a little weary of her curiosity, this gift left an enormous smile across her face.
After Mr. Creighton's presentation, her little hand shot up in the air with a question.
"Do you think a kid could go into space?"
He smiled and told her if she worked hard and studied in school, she could potentially be one of the first astronauts to go to Mars.
Let me tell you…she was a little pissed.
That was not her question.
She wanted to know if a kid could go to space, like, right now. Today. She was ready. And I have no doubt that if he'd said "Yes, there's a rocket on the launch pad ready to go, you want to come along?" she would've jumped onboard in a heartbeat.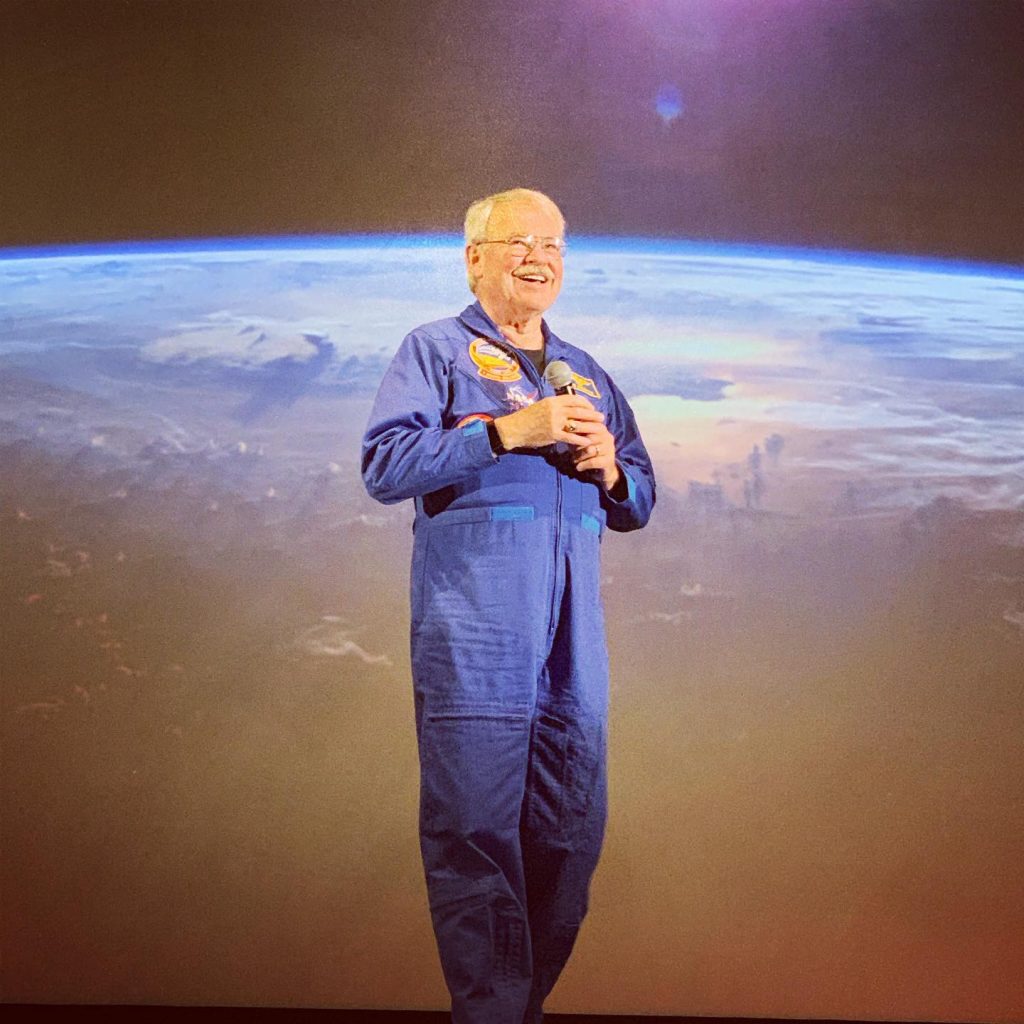 That's the power of KSC and the space program. You just feel connected to this thing, this enormous, powerful thing that is space exploration. It is a quest that requires so many people, so many minds and hearts dedicated to this task that seems at times impossible. But it's so important to the longevity of our planet, to the growth of our people, and to the advancement of science.
And when you see those rockets zoom across the sky, you look up and you can't help but feel it in your bones.
Sometimes the impossible is possible.