A few years ago, back when I still worked at the St. Augustine Lighthouse & Maritime Museum, I was training my summer intern on giving tours when I spotted a familiar face in the courtyard. I couldn't quite remember where I knew this woman from, but I told my intern it was definitely somewhere I frequented on a very regular basis — the grocery store, the bank, an important place like that.
A couple of days later I spotted the familiar woman at her place of work — behind the bar at The Conch House Marina & Resort.
Indeed, a place I was (am?) known to visit on a weekly basis.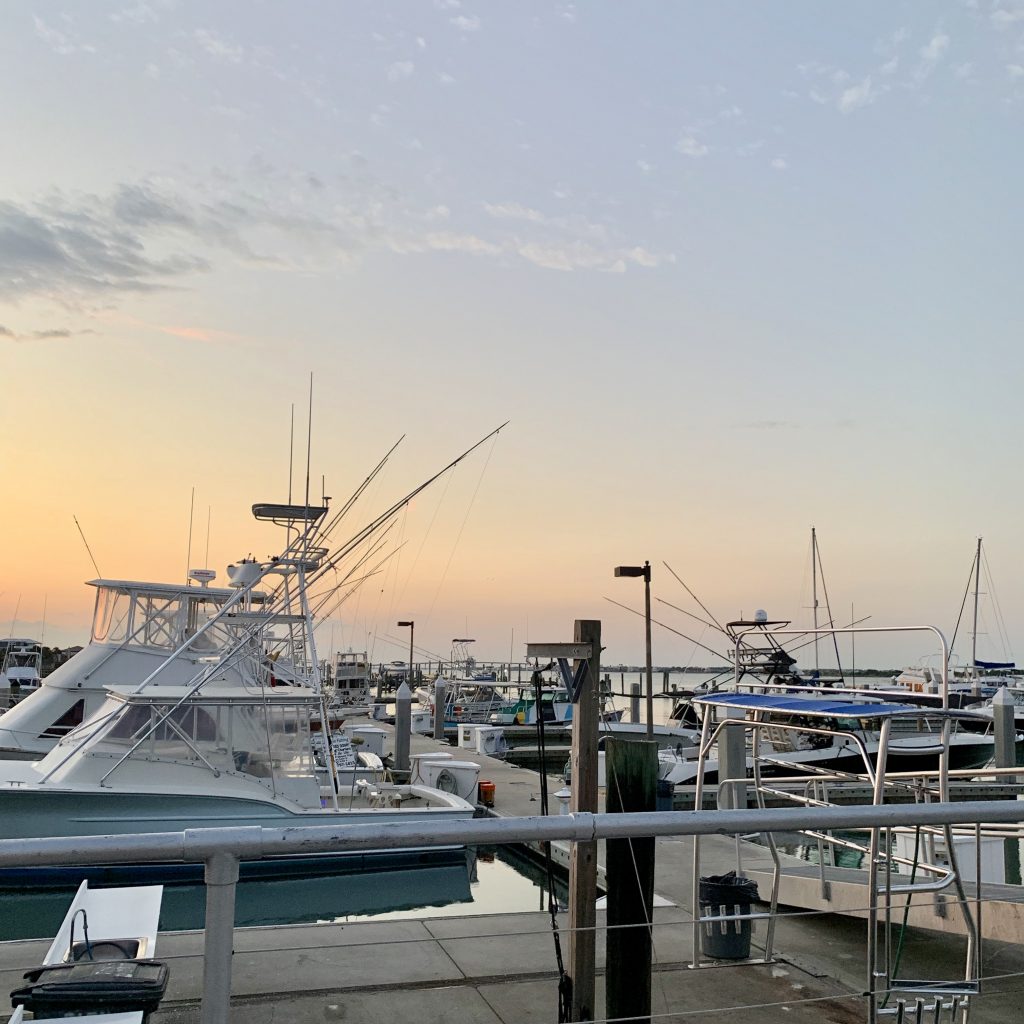 Growing up in this gorgeous little drinking village with a fishing problem (as the locals say) has had many perks, but few are better than summer evenings at the Conch House. Out on the end of a long pier, the lounge is perched on stilts over beds of salt water oysters in the midst of sunbathing pelicans and rows of sea-weathered boats. On certain days it can be ungodly hot and on occasion you'll have to cram into the small covered bar area when an afternoon storm sweeps in, but when the seabreeze is just right and the sun is hanging its fingertips over the rooftops to the west, there's just no other place you'd want to be.
The Conch House's signature drink is called a Goombay Smash — a fruity concoction perfect for beach days and vacation vibes. But the locals love to kick back with a standard cocktail (my drink of choice is gin + lemonade, perfectly refreshing on those hot summer nights) or beer. No matter what you get, the price tag will be very much to your liking and the service is always top notch (local tip: go around to the window on the backside of the bar to avoid the long lines inside).
In addition to the lounge, the Conch House also boasts a great restaurant that includes a handful of tiki huts that hang over the water in addition to their indoor and outdoor dining areas. They also have a small hotel and pool, as well as boat slips available for rentals. A number of fishing charters go out of the Conch House as well.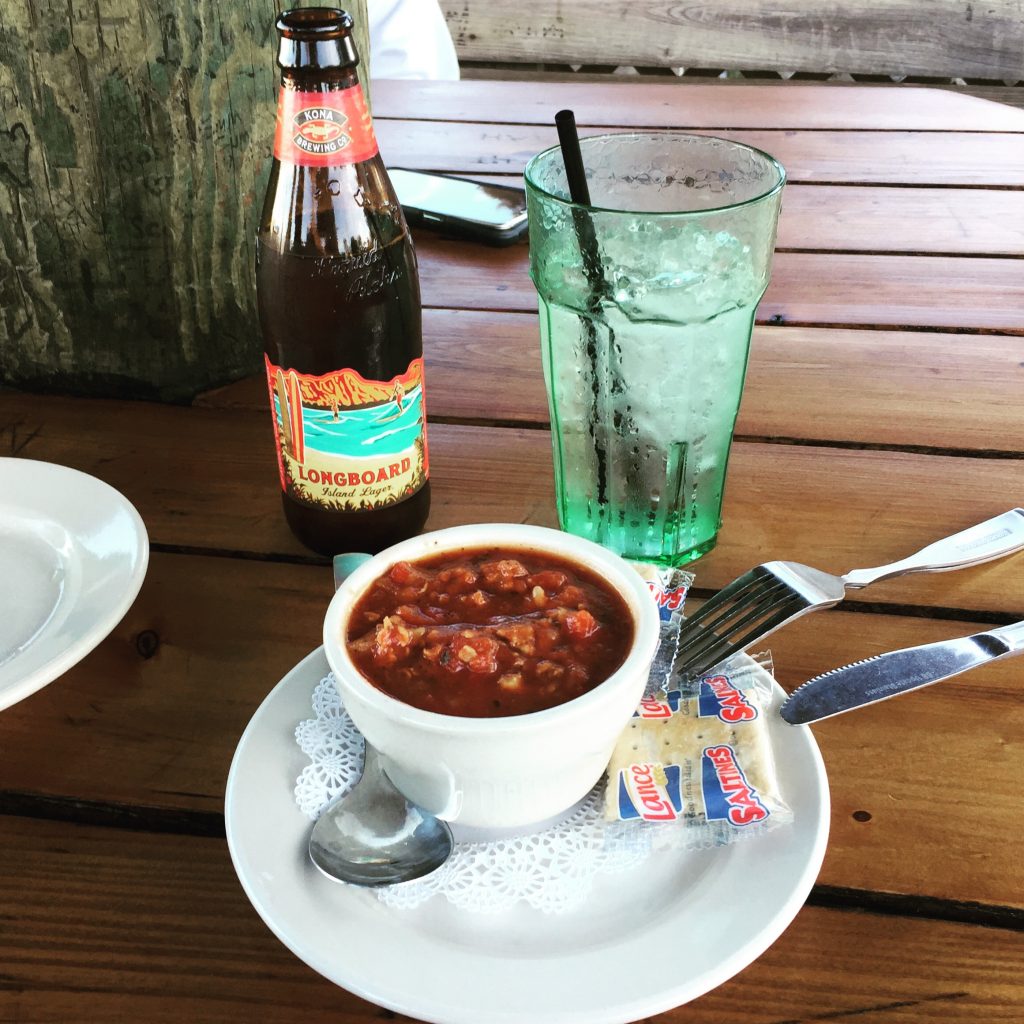 Other than summer evening hangouts with friends, my favorite activity to participate in at the Conch House (which, by the way, is pronounced CONK, thank you, and if you say it any other way you will be labeled an outsider and asked to leave immediately) is the annual Great Chowder Debate. Every November, St. Augustine's best restaurants converge at the Conch House with samples of their finest seafood chowders. While you might find a few traditional New England white chowders, most of the participants bring the local flavor with a red Minorcan-style chowder that usually carries a nice kick. Samples are best paired with a few beers, and guests can turn their votes in to determine who wins the contest each year. All the money raised from ticket sales benefits local charities.
Live music is as much a staple at the Conch House as good friends and adult beverages. Local artists and cover bands are almost always singing tunes out on the dock, providing perfect ambience for a relaxing night. And if you're in the mood for some eats but can't be bothered to walk back to shore, the restaurant delivers appetizers out to the lounge (I highly recommend the gator tail and calamari with banana peppers).
Moral of the story: No matter what time of year you find yourself in St. Augustine, it's always a good time to go to the Conch House!