Something you should know about me: I love whiskey.
I love it in all forms and derivatives including scotch, bourbon and whisky without an "e." I love the cheap stuff (as a mixer) and I love the good stuff (neat, on the rocks). I love it all.
(Sidenote: I DO understand the fundamental differences between whiskey, whisky, bourbon and scotch, and I do NOT need to have them mansplained to me, please and thank you very much.)
So when my job required me to take a 24-hour trip to Louisville, Kentucky, I stepped onto the plane with one mission in mind:
Drink some good ass bourbon.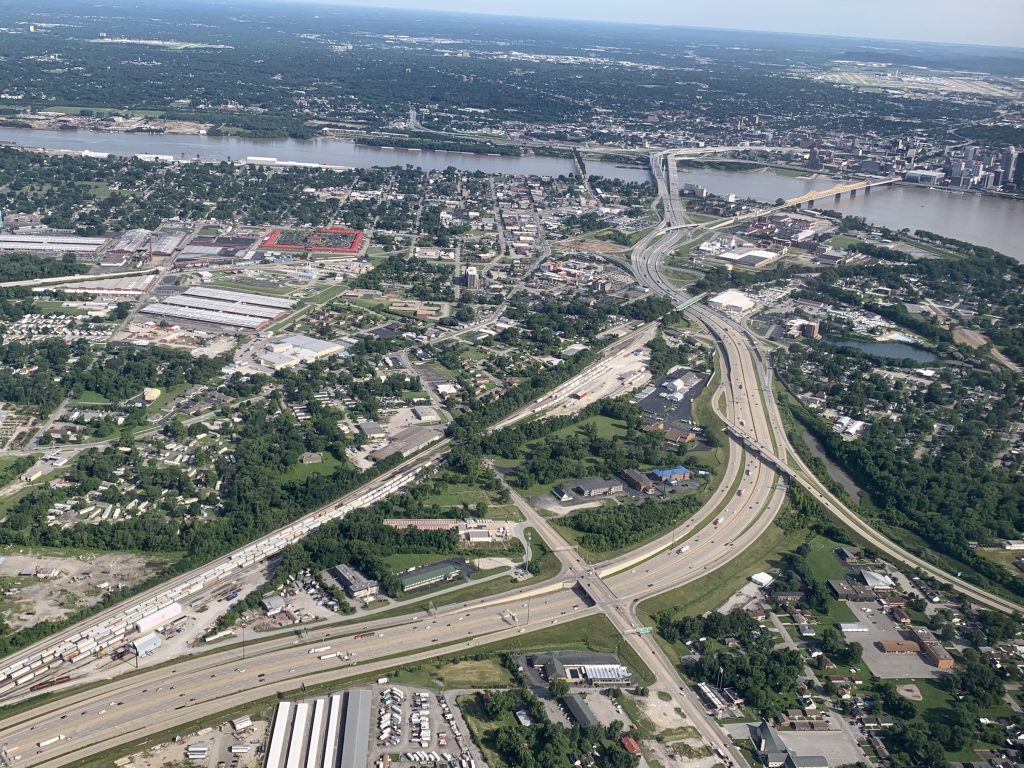 Within an hour of touching down in the Bluegrass State, I was strolling along the river enjoying a lovely sunset (and also texting my location to one of my best friends because you can never be too safe when traveling alone y'all!).
From the river, I wandered back toward downtown, passing the KFC Yum! Center and the Troll Pub before landing at my dinner destination for the evening: Doc Crow's Southern Smokehouse + Raw Bar.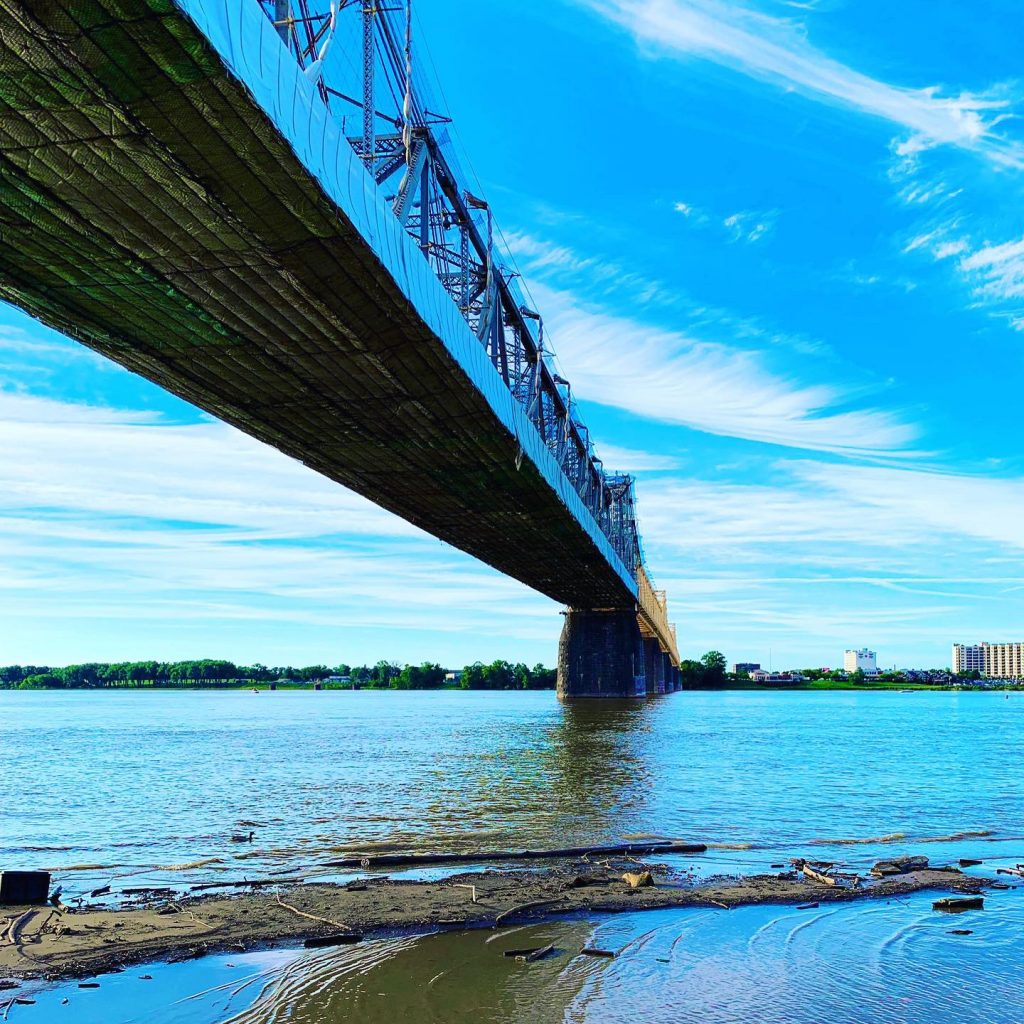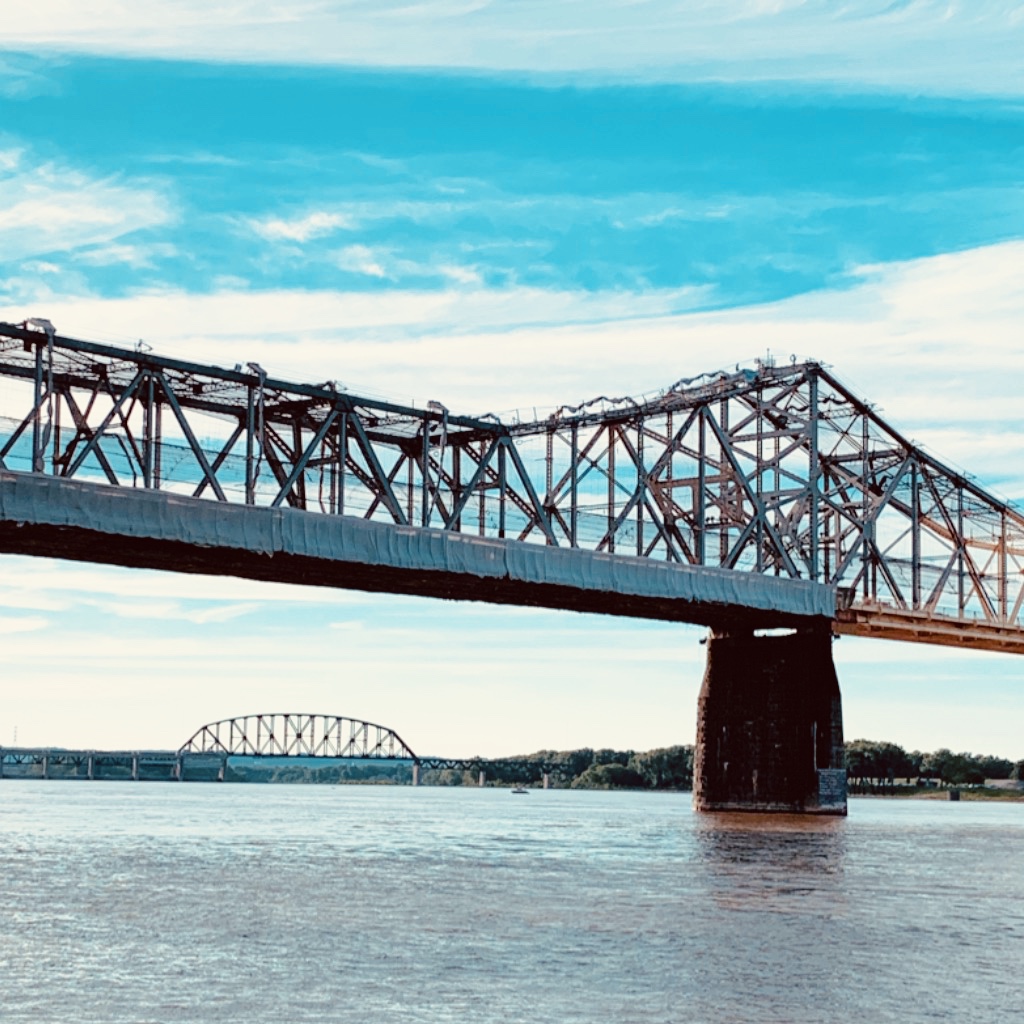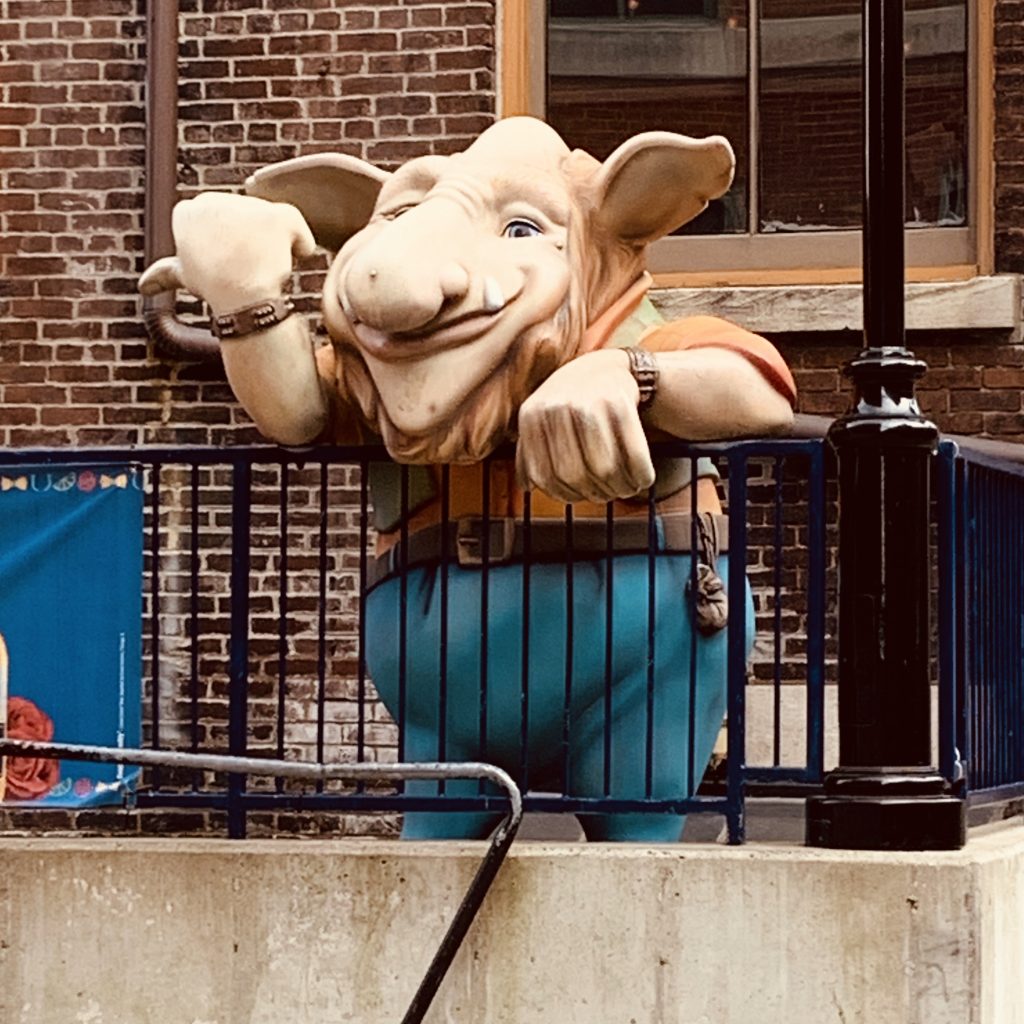 With 4.4 stars on Google, an extensive bourbon list, and the smokey scent of charred meat wafting from the front door, I knew I found my spot. Inside, I snagged the last open bar stool, next to a couple of traveling businessmen midway through their meal. They struck up a conversation with me.
Man: Have you been here before?
Me: No, I haven't. Got any recommendations?
Man: Well, the veggie burger and the Bud Light are pretty good. (Gestures proudly to his half-eaten meal)
Me: (AGHAST)
I mean who in their RIGHT MIND goes to a bourbon and barbecue joint in Louisville, Kentucky, and orders a VEGGIE BURGER and a BUD LIGHT?
That man was lost, and I don't mean in the literal sense.
At any rate, I ignored his blasphemous suggestions and instead selected a pulled pork sandwich with a side of fried okra, and a tumbler of Elmer T. Lee, single barrel on the rocks.
"We're out," the bartender said flatly of my whiskey choice.
With a heavy sigh, I began to study the menu again. (Admittedly, I did take a long moment to mull over the Pappy Van Winkle before imagining trying to justify that enormous liquor charge on my expense report.) Since Doc Crow's is adjacent to the original Old Forrester Distillery, I eventually decided to go local with the Old Forrester 1920 Prohibition style bourbon.
I was not disappointed.
The food was great as well. As a native Southerner I consider myself something of an okra connoisseur, especially when it comes to the fried variety. I usually lean more toward the lightly battered in cornmeal variety, versus the fully coated beer batter style. The fried okra here was somewhere in between, plus it packed a little kick of spice.
Well worth the heartburn, IMO.
(That should be an official rating status for people over 30…)
After dinner, I retired to my room for the night in deference to some early morning plans. My work meeting (the official reason for my visit) wasn't until lunchtime, so I decided to get up and make the short drive east to Lexington to visit my cousin, Kelly. She lives on a gorgeous farm outside Richmond and selected the perfect breakfast spot for us to meet, about halfway between her place and my hotel.
The Midway Bakery & Cafe is a throwback spot tucked in an old brick school building just beyond the quaint city blocks of Midway, Kentucky. Everything in the store, including the ingredients used to make their delicious pastries, is locally sourced. Their flour comes from a local grist mill, while their chocolate, nuts, and other add-ins all come from other Kentucky purveyors in the area. It was well worth the drive!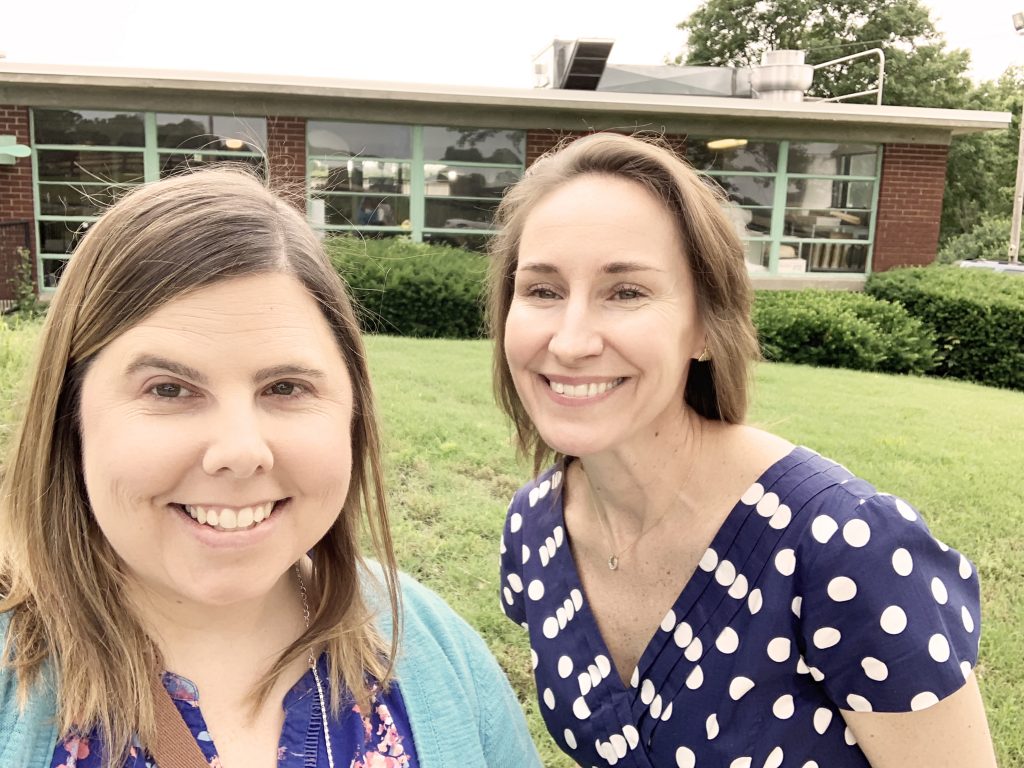 After breakfast and a quick catch-up with my Cuz, I had to make a hasty drive back to Louisville for my meeting. Still, even on a time crunch, I couldn't make a trip to Kentucky without visiting one of the region's most famed distilleries: Buffalo Trace.
If you haven't watched Neat, a fascinating documentary on the history of bourbon and its recent comeback, I highly recommend it. A good chunk of the present-day tale takes place on the hallowed grounds of Buffalo Trace, a National Historic Landmark that's been making bourbon for over 200 years.
I skidded into the parking lot expecting to find it near empty on a Wednesday morning. I was wrong. In frantic rush to at least set foot on the property, I double-parked my rental car and sprinted through the entranceway.
Without time for an official tour, I took myself on an official walking pilgrimage through a small portion of the enormous campus on the banks of the Kentucky River. My iPhone camera did not do justice to the stately Southern charm of Buffalo Trace's timeworn edifices. Even etched with mildew from a few too many long, humid Kentucky summers, the brick warehouses stood tall, proud to hold inside their walls the fruited labor of generational traditions.
If you're not a bourbon drinker, and you're not from the South, I'm sure that sounds like a bunch of hooey, but to me it was sacred ground and I'm grateful I got to visit, even if it was only for a few short moments.
I jumped back in my rental car and zoomed on to Louisville, powered through my meeting, and managed to grab a short glass of Buffalo Trace at the airport before heading back to Florida.
With any luck, I hope I'll be back in Kentucky again soon! The Bluegrass State has so much to offer and I only hit on a tiny bit!
My day job takes me to a lot of new places, and even though I'm often occupied with work responsibilities, I try to steal a few moments to find some hidden treasures. From dive bars and food joints to interesting museums and other attractions, I've captured some of my favorite experiences in case you ever have five minutes to spend in one of these great cities! READ MORE FIVE MINUTES IN…