After a little New Year's hiatus, it's time for me to get back on the bandwagon and work on some new promotions for Killer Shine!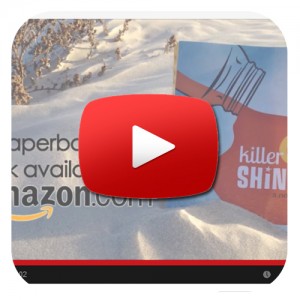 I'm fired up to launch a new marketing campaign in 2014 because it gives me the opportunity to talk about all the great work going on at Kidz 1st Fund.
Killer Shine is a thrilling, colorful murder-mystery novel that takes place on a fictional stretch of paradise called Crab Island. Hidden beneath the swaying palms and warm sunshine, the workings of a moonshine still pose a threat to the island's very way of life.
Wrapped into the book's plot is the story of Milo Ryan, a freckle-faced six year old with a rare disorder called Fanconi anemia.
Though Milo is part of a fictional world, Fanconi anemia is unfortunately a very rare and very serious condition affecting children all over the world.
I partnered with Kidz 1st Fund, a foundation started by Jimbo and Candi Fisher after their son Ethan was diagnosed with FA, to help spread the word about FA and what we can all do to help find a cure.
Anyhow, I've got a number of things in the works to help promote Killer Shine and K1F this year, starting with this new book trailer: